AI-Powered Monocle By Brilliant Labs Revolutionizes AR With Hands-Free ChatGPT Integration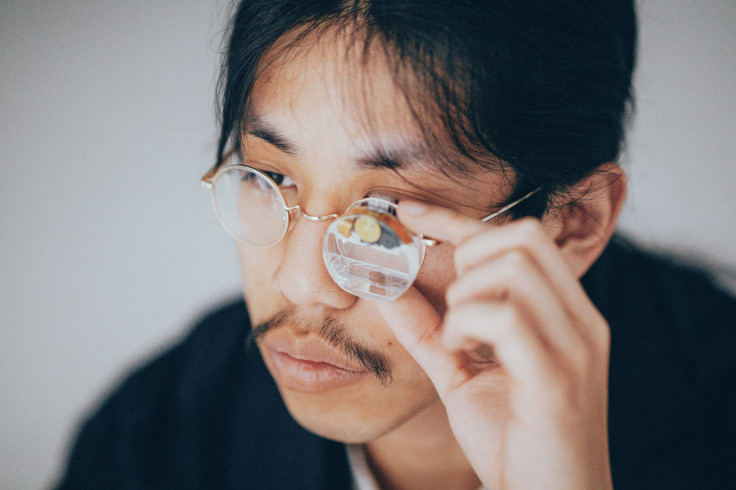 KEY POINTS
The AI-AR pairing allows for automatic detection of spoken English without the user's command
The Monocle went viral in March when a developer integrated ChatGPT into the wearable to create RizzGPT
AI is the "secret sauce" that the AR industry has been lacking: Brilliant Labs CEO
Brilliant Labs, the developer behind the augmented reality lens Monocle, has introduced arGPT, an iOS-compatible app that integrates OpenAI's ChatGPT into the wearable device. The purpose is to enhance human productivity and creativity.
"This advancement in human-machine interaction enables users to issue voice commands through Brilliant Labs' Monocle AR device, offering a hands-free experience with ChatGPT," the company said in a press release shared with International Business Times.
Monocle, the convenient AR lens, boasts a 20° field of view (FOV) display, a 720p camera and Bluetooth 5.0 connectivity. Its design enables it to be attached to a variety of glasses frames, catering to both thin and thick styles.
With the integration of arGPT, Monocle can automatically detect spoken English language without a user command, providing responses that users can read after posing their questions.
The Singapore-based AR glasses developer emphasized that the fusion of generative AI into Monocle opens up new use cases that transcend the limitations encountered when using smartphones or computers.
Brilliant Labs' CEO, Bobak Tavangar, highlighted the growing demand for ChatGPT and the necessity to extend its technology beyond smartphones. He envisions a future where AI assistants become a reality through arGPT-powered Monocle.
Comparisons have been drawn between the $349 Monocle and Apple's bulkier Vision Pro, priced at $3,499. Tavangar explained that while Vision Pro adheres to industry AR standards, Brilliant Labs has distilled the AR experience to its essentials with the pocket-sized Monocle. The company believes AR's core is about enhancing day-to-day activities.
The arGPT-powered Monocle has largely attracted developers and hobbyists, but the company said enterprises have shown "significant interest" in the product. The AI-infused wearable is designed for daily interactions, and with both the device and the app being an open platform, there are many possibilities for various industries, Tavangar said.
In March, the Monocle went viral after Stanford computer science graduate Bryan Chiang developed RizzGPT by fusing ChatGPT and the Monocle. He told CBS News that this amalgamation opens doors to possibilities such as retrieving restaurant menus and using the device's camera to access information about friends.
The Institute of Electrical and Electronics Engineers (IEEE) said an AI and AR fusion can also be applied for employee training by creating virtual experiences that incorporate vital training details in 3D.
AIMultiple's principal analyst, Cem Dilmegani, envisions AI-integrated AR devices being utilized in areas like educational laboratory experiments, surgical navigation and military weapon aiming.
Further applications of the AI-powered Monocle include live language translation, daily reminders, recommendations for daily activities, and location-based assistance, all through a hands-free experience. Tavangar, a former Apple employee, believes the product's presence in the AR space signifies a shift from entertainment-focused AR to broader sectors.
"Artificial intelligence is the secret sauce that AR has been lacking all these years," Tavangar said. He added that although immersive AR experiences are widespread, existing products offer little for truly augmented experiences in the world's actual reality.
The company hopes the Monocle, which first came out as a "developer device," will attract a wider customer base.
Full-stack engineer Noj Vek, who previously worked at Microsoft, said the Monocle "could really take off" if Brilliant Labs makes the lens look more like normal glasses.
Warren Schirtzinger, founder and managing partner at tech marketing and management consulting firm High Tech Strategies, told IBT that Brilliant Labs should focus on "value-chain formation for a specific niche market." This would help the company avoid making the same mistake as Amazon when it attempted to transition to voice computing using Alexa and described the move as transforming the voice assistant into the "new computing platform for everything."
As with all new technologies, Brilliant Labs should systematically address and manage the following elements to ensure the success of its AI-AR-fusion product: the product should be "structured to reduce the perception of risk," the company should be credible and independent systems should be available to support the user's journey, he added
Schirtzinger, who introduced the first AR binoculars for marine navigation, believes AI can play a "valuable role" in the AR space as it can increase a user's overall capacity to process information, but the biggest challenge is broader adoption.
In June, Brilliant Labs raised $3 million in seed funding, with investments from Oculus VR co-founder and CEO Brendan Iribe, Pebble founder Eric Migicovsky, Moveon Technologies and Siri co-founder Adam Cheyer among others.
Brilliant Labs' Monocle is available for global shipping, and the arGPT app can be downloaded for free from the App Store.
© Copyright IBTimes 2023. All rights reserved.