Biden's Lead Over Trump Increases After Disaster Debate
A new poll shows that former Vice President Joe Biden won support after last week's debate. The survey shows him 14 points ahead of President Donald J. Trump, but the responses were recorded before Trump's coronavirus diagnosis was made public.
The NBC News/Wall Street Journal poll, released Sunday, included 800 registered voters. When asked who they'd vote for if they voted tomorrow, more than half said Biden and Senator Kamala Harris. They took 53% of respondents while Trump and Vice President Mike Pence only pulled in 39%.
READ: Most Voters Don't Think Presidential Debates Are Important, Poll Shows
Of the 53% supporting Biden, 51% said there was "no chance at all" that the 45th president would ever get their vote. Of Trump's 39% overall, 36% said they would never change their mind.
Meanwhile, 6% were still unsure after the debate.
Pollsters asked for opinions on a number of hot topics, including who would be better for a number of tasks, with Biden winning all of them. Participants were asked who'd be better at appointing Supreme Court judges (Biden 46%, Trump 37%) and who has "the right temperament to be president" (Biden 58%, Trump 26%).
It's worth noting that this poll was taken before Trump's positive COVID-19 diagnosis was made public. When respondents were asked on Sept. 30 and Oct. 1 which candidate would be better at dealing with coronavirus, 52% said Biden while Trump only had 35%. It's unclear if public opinion will change after the President's hospitalization.
Polls don't always accurately predict elections. Hillary Clinton was four points ahead of Trump on Oct. 4, 2016, according to a CBS News poll.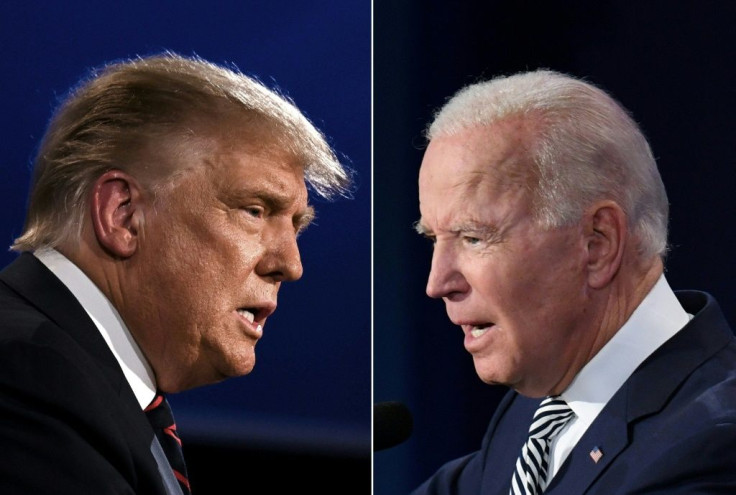 © Copyright IBTimes 2023. All rights reserved.