'The Big Bang Theory' Season 9 Spoilers: Episode 8 Synopsis Released; What Will Happen In 'The Mystery Date Observation'? [VIDEO]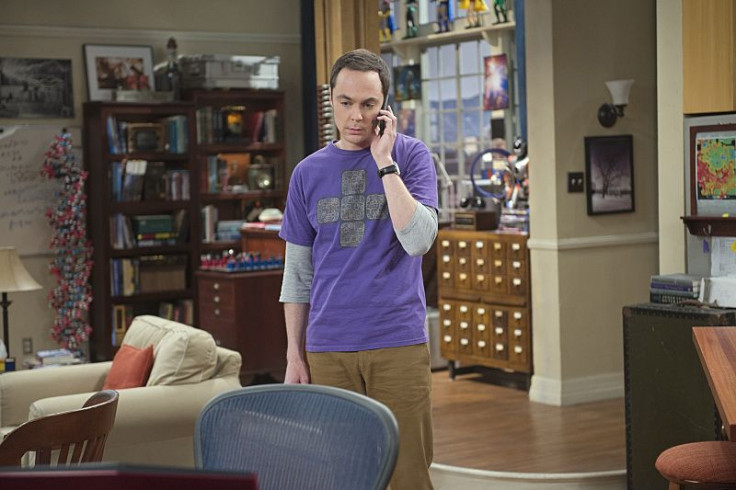 Well, that was heartbreaking. Sheldon (Jim Parsons) got emotional in episode 7 of "The Big Bang Theory" Season 9 after Penny (Kaley Cuoco) and Leonard (Johnny Galecki) discovered the engagement ring he had for Amy (Mayim Bialik). Seeing as he had just been interviewed by Adam Nimoy for an interview about Spock, he decided he would take his cues from the iconic "Star Trek" character and make a logical decision -- go propose to Amy and find out once and for all where they stand. Unfortunately, Sheldon got all the way to Amy's door only to spot her kissing another man! Will he be able to recover in episode 8, "The Mystery Date Observation"?
According to the synopsis, Sheldon is taking the rejection in stride. While he may be hurting beneath the surface, Sheldon is taking the failed proposal as a sign to get back out on the dating scene. He even recruits Raj (Kunal Nayyar) and Howard (Simon Helberg) to find a new girlfriend for him, since they were responsible for getting Amy and him together. Plus, the promo for the episode reveals he has a secret weapon.
"I have the soulful eyes of a cow," Sheldon croons.
Raj seems impressed, but time will tell if Sheldon's "cow eyes" will have the same effect on a new date.
Meanwhile, when Leonard, Penny and Bernadette (Melissa Rauch) learn that Amy is going out on a dinner date with Dave (guest star Stephen Merchant), the man Sheldon saw Amy kissing in episode 7, they decide to tag along and spy on their romantic evening. The show has been teasing Dave's appearance for awhile, but it looks like fans will finally be able to see what Sheldon is up against in episode 8.
Watch the promo for Season 9, episode 8 below:
Will Raj and Howard be able to help Sheldon find a new girlfriend? Will Amy hit it off with Dave? Fans will have to wait to find out. "The Big Bang Theory" airs Thursdays at 8 p.m. EST on NBC.
© Copyright IBTimes 2023. All rights reserved.