Bill Cosby Breaks Silence On Rape Allegations; Lawyer Calls New Allegations 'Increasingly Ridiculous'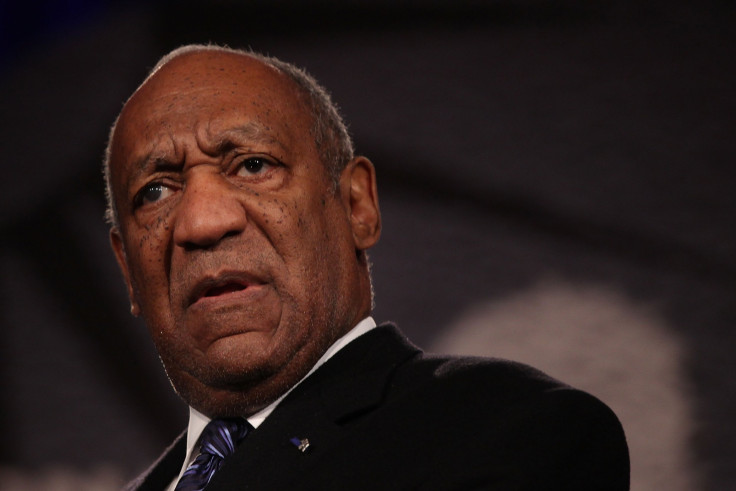 Bill Cosby broke his silence about the multiple rape allegations against him Friday, saying he does not feel it was necessary to "answer to innuendos," Florida Today reported. The comedian had until now refused to comment on since a series of sexual assault allegations against him surfaced in the recent weeks.
The 77-year-old actor reportedly said that he had not planned to address the controversy surrounding him to the crowd he performed to in Florida on Friday night. Several women have recently alleged that they were drugged and raped by the veteran comedian. Two women, Renita Chaney Hill and Kristina Ruehli came forward with their allegations against the comedian on Friday, while a Florida nurse, Therese Serignese, revealed Thursday that Cosby raped her in 1976 when she was 19.
"I know people are tired of me not saying anything, but a guy doesn't have to answer to innuendos. People should fact check. People shouldn't have to go through that and shouldn't answer to innuendos," Cosby told Florida Today before his performance.
Cosby reportedly spoke about a radio station that offered money and prize to those who would heckle his performance, saying that this only fostered a "frat house mentality."
"So today I was informed of this radio station that is offering money for people to stand up and heckle in order to collect prizes and money," Cosby told Florida Today in a backstage interview. "The thing is, these people are prodding and pushing people and asking people to have a frat house mentality. Now suppose someone brings a weapon or decided to do more foolishness. There will be announcements made and the stations made some disclaimers, but what if people don't listen to what they said and they entice violence. That's not good for anyone.
"When you go to a civil rights march or something like that, at least there are meetings and some organization to it and people understand how to behave. There may be people coming to the show that don't know exactly what to do; there is no organization to it all."
Cosby's attorney Martin Singer issued a new statement Friday denying the latest allegations made by Hill and Ruehli, calling the claims "increasingly ridiculous."
"These brand new claims about alleged decades-old events are becoming increasingly ridiculous, and it is completely illogical that so many people would have said nothing, done nothing, and made no reports to law enforcement or asserted civil claims if they thought they had been assaulted over a span of so many years," Singer reportedly said in a statement.
"Lawsuits are filed against people in the public eye every day," Singer continued, according to PEOPLE. "There has never been a shortage of lawyers willing to represent people with claims against rich, powerful men, so it makes no sense that not one of these new women who just came forward for the first time now ever asserted a legal claim back at the time they allege they had been sexually assaulted. This situation is an unprecedented example of the media's breakneck rush to run stories without any corroboration or adherence to traditional journalistic standards … It is long past time for this media vilification of Mr. Cosby to stop."
On Thursday, Singer had also addressed the claims of three other women-- Janice Dickinson, Joan Tarshis and Barbara Bowman -- saying that the allegations were "unsubstantiated or fabricated stories."
© Copyright IBTimes 2023. All rights reserved.