Bill Cosby Rape Accuser Pens Op-Ed, Claims No One Paid Attention Until A Man Spoke Out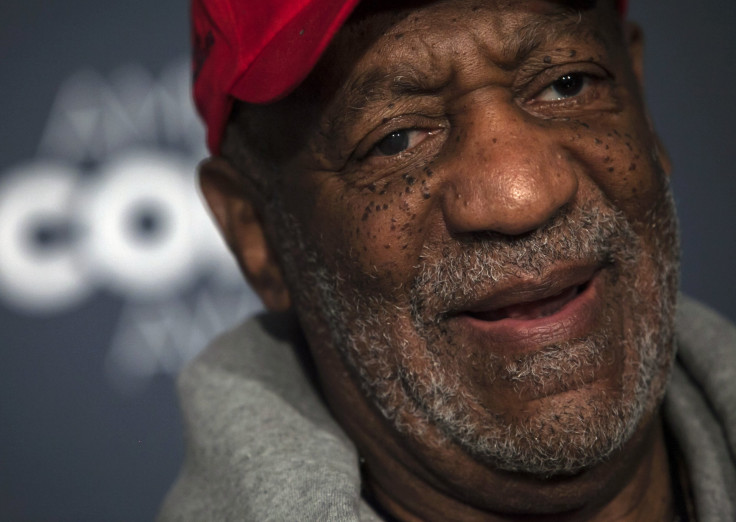 Over the years, 13 women have come forward with accusations that comedian Bill Cosby drugged and raped them, and now the spotlight on the former sitcom superstar just intensified: Barbara Bowman, one of his accusers, penned a Washington Post op-ed on Thursday alleging that in 1985, when she was a 17-year-old aspiring actress, Cosby drugged and raped her several times.
Bowman wrote that over the years she told many people -- including her agent and a lawyer -- that Cosby raped her, but that no one seemed to encourage her to go to the police, and she was even accused of lying. "I was a teenager from Denver acting in McDonald's commercials," she wrote. "He was Bill Cosby: consummate American dad Cliff Huxtable and the Jell-O spokesman."
The statute of limitations has run out, and the 46-year-old mother of two now says, "I have nothing to gain by continuing to speak out," although she does want to fight for legislation that ends statutes of limitations for reporting rape.
Although Cosby settled with Andrea Constand in 2006, after she filed a civil lawsuit against him in 2004, the scattered reporting about the allegations over the years, including a profile of Bowman in Newsweek, never quite gathered enough steam to go viral on the Internet. But when male comedian Hannibal Buress called out Cosby in a scathing comedy routine last month, the accusations, which the comedian said had been floating around for years, began to make headlines.
"It's just information that's out there," Buress said in his act. "Thirteen? And it's even worse because Bill Cosby has the f-----g smuggest old black man public persona that I hate. 'Pull your pants up, black people. I was on TV in the '80s. I can talk down to you because I had a successful sitcom.' Yeah, but you raped women, Bill Cosby. So, brings you down a couple notches."
In her op-ed, Bowman asks why it took a man calling out Cosby for people to listen. "Why wasn't I believed?" she wrote. "Why didn't I get the same reaction of shock and revulsion when I originally reported it.... The women victimized by Bill Cosby have been talking about his crimes for more than a decade. Why didn't our stories go viral?"
Now that Cosby's accusers' stories are getting more attention, he's beginning to feel the heat. Cosby's scheduled appearance on "The Queen Latifah Show" was recently canceled with no explanation, and an ill-conceived request on Cosby's website Monday to turn him into a meme resulted in a deluge of Cosby rape memes.
© Copyright IBTimes 2022. All rights reserved.
FOLLOW MORE IBT NEWS ON THE BELOW CHANNELS