Bill Cosby Defamation Lawsuit: Tamara Green Sues Cosby For 'Publicly Branding' Her A Liar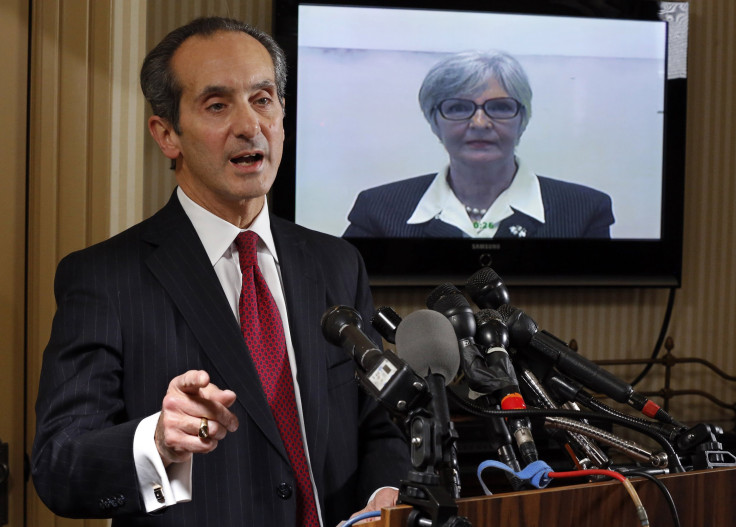 Tamara Green, a former model who has accused Bill Cosby of sexually abusing her decades ago, filed a defamation lawsuit against the comedian on Wednesday alleging that he "publicly branded" her a liar through his representatives while denying her allegations. The lawsuit is the second to be filed against the actor after a spate of sexual assault allegations resurfaced last month.
The lawsuit, filed in U.S. District Court in Springfield, Massachusetts, also stated that Cosby drugged and sexually assaulted Green in her Los Angeles apartment in the early 1970s. The 77-year-old actor is reportedly the only defendant in the lawsuit as Green claimed that Cosby is liable for the conduct of his legal and press teams. The lawsuit seeks unspecified compensation and punitive damages.
Green's attorney, Joseph Cammarata, held a press conference in Washington, D.C., on Wednesday, where Green appeared in a video and reportedly said that she wanted to prove that her abuse claims were true because "there's always been a slight doubt in everyone's mind as to the veracity of any of the allegations.
"So this will give me and other women ... a chance to go to a forum where we will speak our stories and tell our truth," she said, according to The Associated Press. "And the most important thing is that Bill Cosby will be required to appear in court and to speak, and he will finally be heard."
The 65-year-old, who first spoke about the alleged assault in 2005, reportedly disclosed the alleged incident after she heard several other women doing so. She also reportedly wrote in the lawsuit that Cosby's lawyer and publicist ridiculed her after she gave interviews to the media at the time. She was also one of the accusers in Andrea Constand's 2005 civil lawsuit, which was later settled out of court in 2006.
Cammarata reportedly said, during the conference, that another accuser might join the lawsuit, but did not give any details. According to Cammarata, the lawsuit will help Cosby's accusers have their day in court without being subjected to complications arising from the criminal statute of limitations on the sexual assault cases.
"We are very confident that we will prevail in this proceeding and we will pursue claims against the attorneys who filed this action," Cosby's attorney, Martin Singer, who has called the rape and sexual assault allegations against the actor as "unsubstantiated or fabricated stories," reportedly said about Green's lawsuit.
© Copyright IBTimes 2023. All rights reserved.
FOLLOW MORE IBT NEWS ON THE BELOW CHANNELS