Bill Cosby Rape Allegations: LAPD To Search Playboy Mansion Where Victim Alleged Assault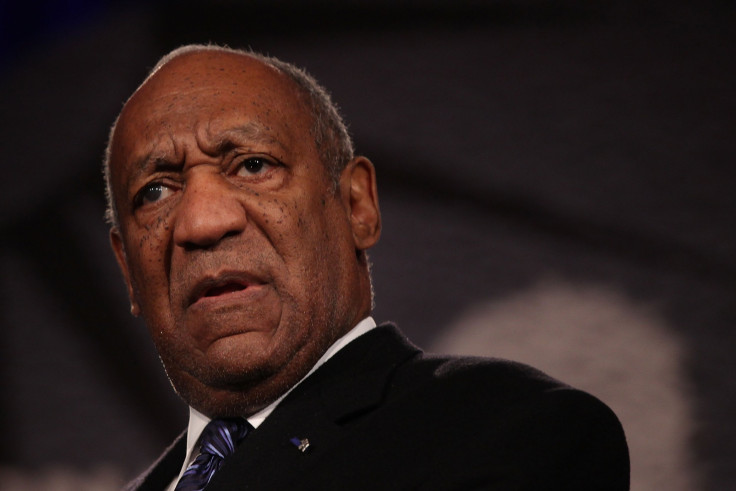 The LAPD will conduct an investigation at the Playboy Mansion in California, where Judy Huth has alleged that Bill Cosby sexually assaulted her when she was 15.
Employees at Hugh Hefner's estate will be questioned and a search conducted at the $54m estate which covers an area of 5.3 acres.
Los Angeles Police Chief Charlie Beck stated that detectives would investigate all formal complaints of sexual assault, according to TMZ.
A department spokeswoman refused to comment on Saturday, except to confirm there is an open investigation.
The investigation began on Friday after Judy Huth, who is suing Cosby for sexual battery, met with detectives for 90 minutes, Officer Jane Kim said.
Huth's civil suit claims Cosby forced her to perform a sex act on him in a bedroom of the Playboy Mansion around 1974, when she was underage.
Attorney Gloria Allred said Huth met with two special victim unit detectives Friday, three days after her lawsuit was filed.
Playboy mogul Hugh Hefner spoke out in support of the actor on Friday. "Bill Cosby has been a good friend for many years and the mere thought of these allegations is truly saddening," Hefner said through a spokeswoman. "I would never tolerate this kind of behavior, regardless of who was involved."
On Friday, another woman alleged that Cosby drugged and sexually assaulted her in 1979. She told the Associated Press that she wanted to help stop the comedian from abusing others.
PJ Masten said in an interview with CNN that she woke up naked and bruised in a bed with Cosby in Chicago after he gave her an alcoholic drink, and that she believes she was raped.
She said she knew Cosby from working at Playboy clubs in New Jersey, Los Angeles and Chicago. Masten claims she was told not to report the assault because Cosby was Hugh Hefner's "best friend". However, she decided to come forward with her allegations after Huth's lawsuit against Cosby.
"I just want him exposed for the serial druggie rapist that he is. He's got to be stopped," Masten said. "I don't care if he's 77-years-old. He's got to be stopped."
Kendra Wilkinson, a former girlfriend of Hefner's revealed in her book "Sliding Into Home!" the orgies that took place at the Playboy Mansion.
"Eventually everyone got out of the tub and climbed onto Hef's bed, where he was lying on his back waiting. There were about seven other girls with me, and we were all naked.
"Counting the time in my head, I had sex with Hef for the first time. At about the minute mark, I pulled away and it was done. It was like a job."
This article is copyrighted by IBTimes.co.uk, the
business news
leader