Bill Cosby's Wife Might File For Divorce Amid Rape Allegations; Nephew Says Actor 'Is Innocent'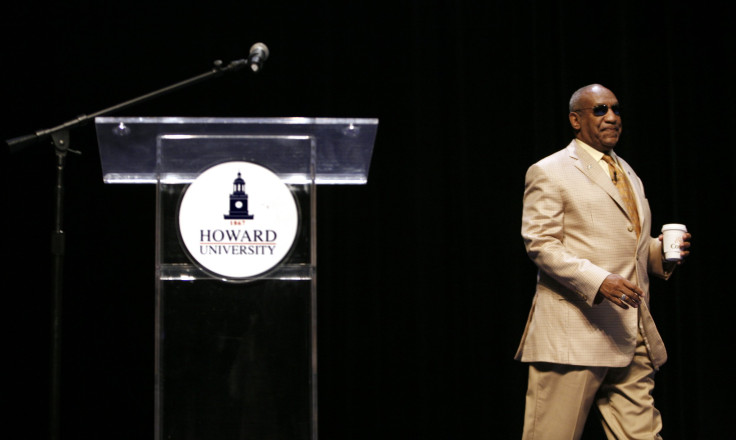 Bill Cosby's wife, Camille Cosby, may file a divorce lawsuit in the wake of a series of rape allegations against the actor that resurfaced in recent weeks, The National Enquirer reported Tuesday, citing sources. Several women have accused the 77-year-old actor of sexual abuse, which has led to the cancellation of many of his shows.
"There's only so much more she can take. With one woman after another now coming forward, Bill's image is being destroyed, and all their years of hard work for charity and philanthropy are being tarnished," a source reportedly said.
However, the divorce rumors could not be confirmed as Camille has not reportedly spoken out against her husband or addressed any of the allegations, according to other reports that cited the National Enquirer report. Cosby married film producer Camille in 1964.
Meanwhile, Cosby's nephew, Braxton Cosby, acknowledged the accusations against the veteran comedian saying that they are "unjustified claims" and that the actor "is innocent."
Braxton reportedly said that he would support Cosby "unless the judicial system can prove otherwise.
"I would be more inclined to compare it to the passage in the Bible where the people of the village were about to stone the woman caught in adultery and Jesus challenged them by saying that the person who is without sin should cast the first stone," he told FarrahGray.com.
"The one difference in this case being that the woman was caught in the act and her accusers brought her forward. I want to remind everyone that we live in the greatest country in the entire world, one that prides itself on the moral law that everyone is innocent until proven guilty. That's where we stand at this time with the allegations brought against my uncle," Braxton, who heads Cosby Media Productions, reportedly said.
On Tuesday, Mark Whitaker, who wrote Cosby's biography, admitted that he should have addressed the sexual assault allegations against the actor in his book, "Cosby: His Life and Times," which was released in September.
The actor's legal team has reportedly denied all the allegations against Cosby, calling them "unsubstantiated or fabricated stories" and accused the media of reporting stories without any substantial evidence.
© Copyright IBTimes 2023. All rights reserved.