Billie Eilish Claims She's Still Alive Because Of COVID-19 Vaccine
Singer Billie Eilish has revealed she contracted COVID-19 in August and said that she "would have died" if it wasn't for the vaccine.
During an appearance on Sirius XM's "The Howard Stern Show," Eilish, 19, said that she was sick for almost two months, adding that she is still suffering from the side effects of the disease.
"I didn't die, and I wasn't gonna die, but that does not take away from how miserable it was. It was terrible," Eilish told Stern. "I still have side effects. I was sick for, like, two months almost."
When Stern asked her if this was after she was vaccinated, Eilish said yes, and continued: "I wanna be clear that it is because of the vaccine that I'm fine. I think if I weren't vaccinated, I would have died, because it was bad."
The "Lovely" singer went on to clarify what she meant when she said her infection was bad. "When I say it was bad, I more just mean that it felt horrible," she said, adding: "But really, in the scheme of COVID, it was not bad. You know what I mean? When you're sick, you feel f---ing horrible."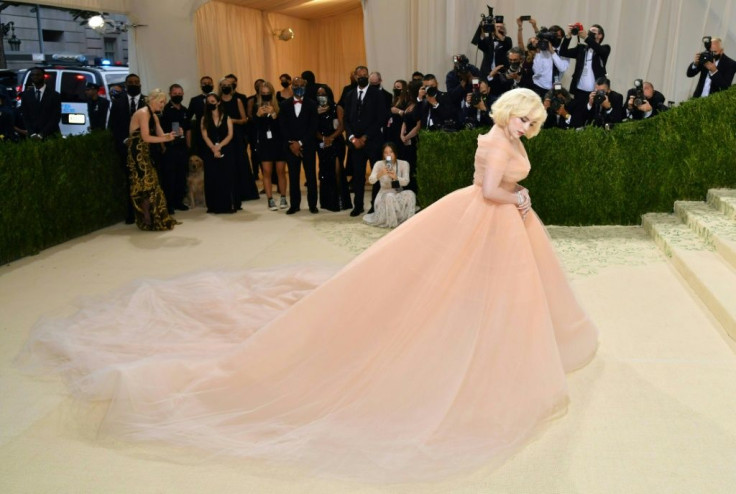 She then praised the effectiveness of vaccines, claiming that vaccination saved her friends and family from getting the virus. "The vaccine is f--king amazing and it also saved Finneas from getting it, it saved my parents from getting it, it saved my friends from getting it," Eilish said. Finneas O'Connell is the singer's brother and frequent musical collaborator.
The teen singer has always been an advocate for vaccination against the virus and during an interview with Vanity Fair, she urged her fans to get the jab if they haven't already. "The vaccine, dude. Hell, f--king yeah. I really, really urge you that if you're not already vaccinated, please get vaccinated."
"It's not just for you, you selfish bit-h," she said with a laugh. "It's for everyone around you. Take care of the people around you."
Eilish also signed the UNICEF open letter, along with several other celebrities, urging world leaders to donate coronavirus vaccines to areas that were in dire need of them, PEOPLE reported.
"The pandemic will not be over anywhere until it is over everywhere, and that means getting vaccines to every country, as quickly and equitably as possible," the letter stated.
© Copyright IBTimes 2023. All rights reserved.