Billie Eilish Responds After Kanye West Asked Her To Apologize To Travis Scott
Billie Eilish has responded to Kanye West after the rapper asked her to apologize for allegedly dissing Travis Scott during her Atlanta concert.
"Literally never said a thing about travis," Eilish responded to West's Instagram post on Thursday. "Was just helping a fan."
The response came after the 44-year-old rapper shared the headline of a media outlet that read, "Billie Eilish disses Travis Scott at her concert after she stopped the show to give her fan an inhaler! 'I wait for the people to be okay before I keep going.'"
The outlet was referring to an incident when the 20-year-old singer stopped her concert, which was held at the State Farm Arena on Feb. 5, to help a fan with asthma. West thought the gesture was a direct dig at Scott, who allegedly continued his performance during the fatal Astroworld event in November.
The father of four wrote, "Come on Billie we love you please apologize to Trav and to the families of the people who lost their lives."
"No one intended this to happen Trav didn't have any idea of what was happening when he was on stage and was very hurt by what happened," he added before revealing that Scott will perform with him at the Coachella music festival in April.
He said Eilish should apologize to Scott.
Eilish received support from her fans after she posted the comment. The post got over 114,540 likes and over 8,500 users commented on it.
"Do not fall for his bullying attempts. If he dislikes seeing someone being decent, he can close his eyes, or simply look the other way like everybody does," one of the fans replied. "Don't think for a moment you need to apologize to a 44 middle-aged, trying to bully a 20 years girl."
"You do not have to apologize to anyone, you helped a fan and at no time did you offend someone who has a big bag left for him, it is already his problem," another user wrote.
One of the fans shared footage of Eilish taking care of the fan who was struggling to get an inhaler.
"Do you need an inhaler? Who needs it?" Eilish can be heard saying in the video. "Do we have an inhaler? Can we just grab one? Guys, give it some time. Don't crowd … We're taking care of our people, hold on. I wait for people to be OK until I keep going."
Eilish is also slated to perform at the Coachella festival.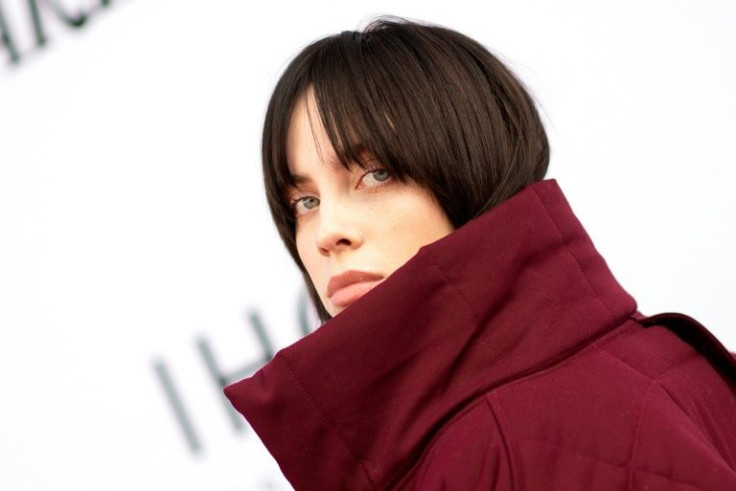 © Copyright IBTimes 2023. All rights reserved.