Bindi Irwin Begins Daughter Grace's Birthday Countdown With Adorable Photo
Television personality and conservationist Bindi Irwin's daughter, Grace Warrior, will turn one coming Friday. The young mom has already begun the countdown by sharing an adorable photo of the little one.
The 23-year-old mother took to Instagram on Saturday and uploaded a cute photo of Grace in a blue gingham dress and a pink bow and wrote, "Can't believe our beautiful Grace Warrior is almost ONE! Join us @AustraliaZoo this Friday March 25 for all the celebrations."
Bindi announced a set of activities at the family-owned Australia Zoo to mark the little one's birthday.
"Kids 14 & under receive free entry. We're feeding a croc in the Crocoseum. Meet Bluey & Bingo + live performance _ Grand opening of Camp Grace _ Join the Safari challenge obstacle course _ Clay workshop + pot plant planting _ Grab a birthday cupcake For more visit AustraliaZoo.com.au," she wrote.
In the photo, Bindi and Chandler Powell's firstborn can be seen smiling brightly as she sits beside a colorful cake with a single candle. Two turtles and a little echidna are near Grace.
The couple would often share images of their daughter on social media. Bindi shared a family selfie last week and wrote, "Chats with this cutie are the best." In the photo, the "Crikey! It's the Irwins" star holds a dog and looks at her smiling daughter as Powell takes a selfie.
Powell responded to his wife's post and said, "Her little smile gets me every time."
The young mom shared another heartwarming clip of Grace on Thursday showing the little girl sitting on a chair on a beach and touching a camera that is attached to a telescope. The zookeeper and TV personality wrote, "Photographer in the making. Getting some shots of Dada and Uncle Robert surfing."
Bindi and her mother Terri earlier revealed to ET how Grace seemed to have inherited their family's natural connection with wildlife. Bindi's father, wildlife expert Steve Irwin, died in 2006 after he was attacked by a stingray.
"I think she's got that determination that Steve had and that connection with wildlife because it is weird to see animals just gravitate to her. So she'll go out in the morning in the stroller, and all the kangaroos just gather around her like they're having a meeting," Terri said.
Bindi added, "Oh my word, the koalas ... literally climb out of their trees to come see her."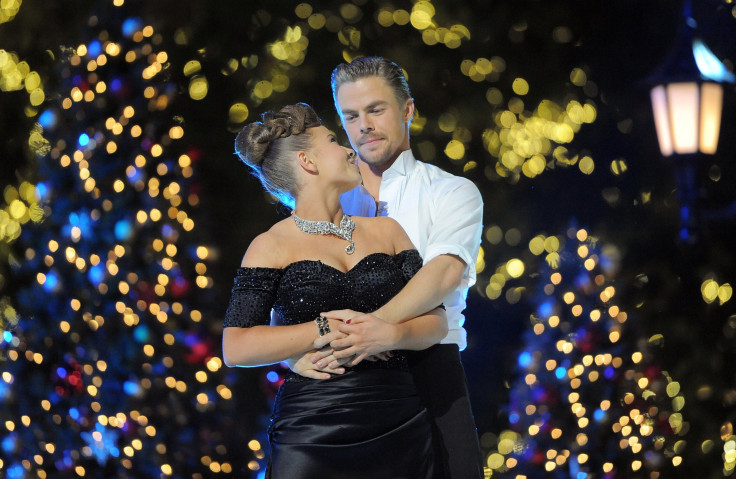 © Copyright IBTimes 2023. All rights reserved.