Bindi Irwin Is Pregnant And Fans Are Convinced She'll Name The Baby Steve
On Tuesday, Bindi Irwin announced that she is pregnant with her first child. Fans quickly took to social media to congratulate the mom-to-be, but others appeared to be more focused on the idea that the 22-year-old could name her baby after her late father, Steve Irwin.
Steve died in 2006 at the age of 44 after he was stung in the chest by a stingray while filming near the Great Barrier Reef. At the time of his death, Bindi was 8 years old.
Throughout the years, Bindi has continued to follow in her father's footsteps and has dedicated her life to protecting the environment and its wildlife. Since she pursued a career in the field that her father loved, fans are convinced she will honor her dad by naming her child Steve.
"I just know if Bindi Irwin has a boy the middle name will be 'Steve,' and I'm not emotionally prepared for that announcement," one fan wrote on Twitter following the pregnancy reveal.
Another fan added, "Omg Bindi Irwin is pregnant! If it's a boy she gotta include something about Steve in the name."
One user revealed that they may shed some tears if Bindi names her baby after her late father, writing, "If Bindi Irwin has a baby boy n names him Steve... lit gonna sob for a year."
Meanwhile, another fan shared their belief that whether Bindi has a boy or girl, she will find a way to honor her late father. "Bindi Irwin is pregnant, and if they name that baby Steve somehow or some variation of it I will absolutely lose my mind," the fan tweeted.
Bindi and her husband, Chandler Powell, announced the baby news on Instagram by posting a photo of themselves holding a small button-down shirt.
"Baby Wildlife Warrior due 2021. Chandler and I are proud to announce that we're expecting! It's an honour to share this special moment in our lives with you. Though I'm still in my first trimester, we really want you to be part of our journey from the beginning of this new life chapter," she wrote.
"We couldn't wait to share the news as this beautiful little being has become the most important part of our lives. Your support means the world to us. Please let me know your best advice and send good vibes & prayers to our little sweetheart. Love & light."
Bindi's baby announcement comes almost five months after she married Powell at the Australia Zoo.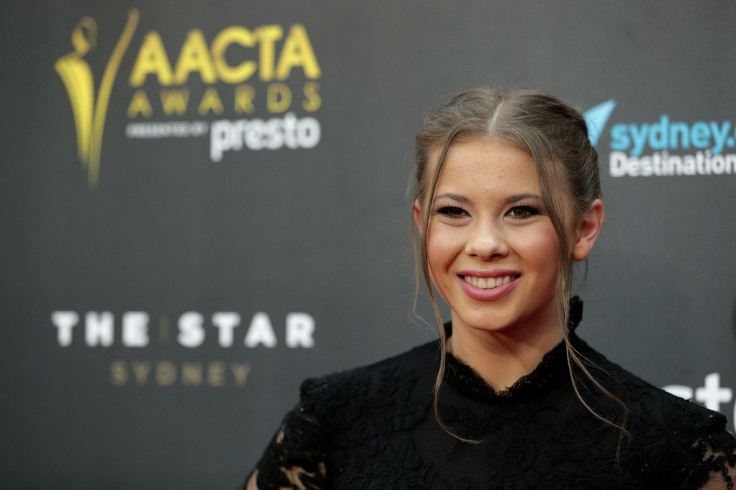 © Copyright IBTimes 2023. All rights reserved.