Bing Gets A New Logo: Microsoft's Search Engine Gets New Look, Has 20% Of US Search Market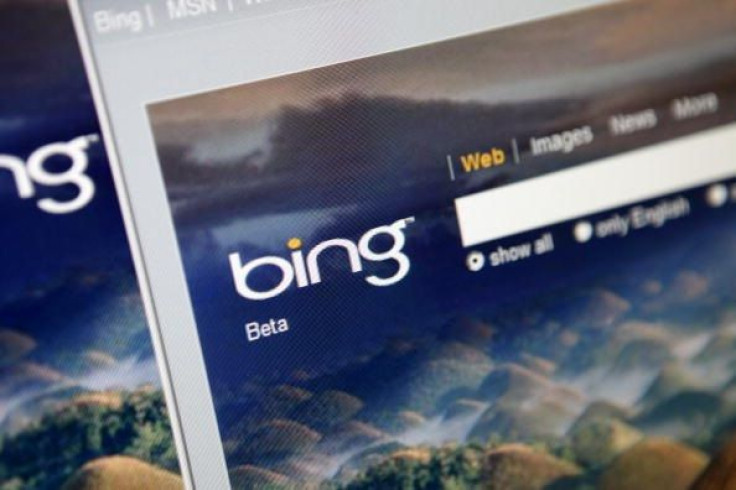 Microsoft has unveiled a redesigned logo for Bing, its competitor to Google Search, that switches the colors and simplifies the "b"-shaped emblem. A Microsoft representative told Ad Age on Thursday that the new logo displays better "across Windows devices and services" and the new green color will be easier to see than the previous yellow logo.
Now the world's second-largest search engine, Bing has slowly become more important to Microsoft since its launch in June 2009. The search engine has 20.7 percent market share, compared to Google's 63.9 percent, according to an October report from comScore.
The company made a big bet on Bing when it built a voice assistant powered by the search engine into every copy of Windows 10, which launched in July. Cortana, which displays on the taskbar as a permanent feature of the operating system, answers simple questions and retrieves facts from the internet, much like Siri or Google Now.

The search engine turned profitable in October, with revenue reaching over $1 billion in the July-September period. Rik van der Kooi, Microsoft's corporate VP of advertiser and publisher solutions, told Ad Age that Bing has increased its market share for the past 26 consecutive quarters, with no signs of slowdown.
Integrating Bing into Windows 10 may have been a smart move in getting users onto the service, but it won't necessarily be smooth sailing from here. The big challenge will be capturing mobile users; the landscape is very different from how it looks on the desktop. Windows 10 Mobile is still largely a failure, and Android and iOS have their own personal assistants.
Microsoft has launched versions of Cortana for the two platforms, but unless the assistant offers something new compared to the default assistants, it may be hard to funnel those users onto Bing. With iOS, Bing is the search engine powering the list of results when a user makes a search. It may not stay that way for long, however, as Apple has begun making Safari site suggestions that bypass third-party search engines.
The logo change is not the only update to Bing that Microsoft has made this week. On Monday, the company rolled out improved search tools for Cortana that let users filter results depending on whether they are looking for a file, setting, web result or app.
© Copyright IBTimes 2023. All rights reserved.