Bing Is Profitable, But It Won't Be For Long If Microsoft Doesn't Figure Out Mobile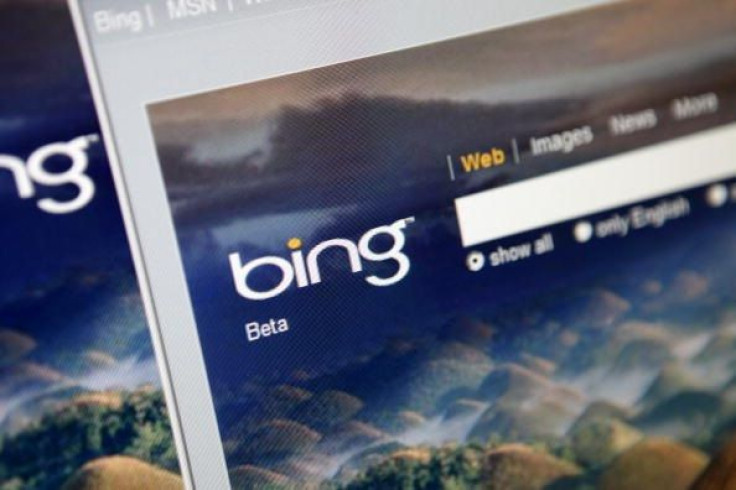 Bing, Microsoft's search engine competitor to Google, is finally profitable. Search revenue increased to over $1 billion in the July-September period, in part because deep integration into Windows 10 is putting Bing in front of a wider audience of Windows users.
But trouble lies ahead. As Google's quarter (the first of its fiscal year) showed, search is going mobile fast and Microsoft's position on smartphones is weak at best. And the unwinding of Microsoft's search partnership with Yahoo could make things worse.
"It's an interesting development," said Greg Sterling, a contributing editor at Search Engine Land. "It's an interesting validation of Bing, which was maybe perceived as having plateaued a bit."
Bing has been slowly growing, cementing itself as a solid second-place alternative to Google. In the September 2015 comScore report, Bing accounted for 20.7 percent of U.S. desktop searches, compared to 63.9 percent for Google. Five years ago, Bing accounted for only 11.2 percent of total U.S. searches.
Microsoft has a lot of reasons to be positive about Bing's future. Windows 10, which launched July 29, integrates Bing deep into the OS, providing the results for its Cortana voice-activated personal assistant, and the Microsoft Edge browser uses Bing as its default search engine. Bing is even set to power search on the Xbox One.
But it's not all good news for Bing. While Bing used to serve up the results for Yahoo Search, Yahoo back in April announced a move away from this relationship to only serve up "a majority" of Bing searches. On Tuesday, Yahoo unveiled plans to serve up a select amount of Google advertising.
Mark Ballard, senior director at digital marketing agency Merkle|RKG, worried that this could spell trouble for Bing advertising. "One of the core value propositions of the Bing-and-Yahoo alliance has always been that, together, they create a larger pool of traffic that is harder for advertisers to ignore than either site individually," he said. If Yahoo splits off further on its own path, Bing will have to fight to get itself heard by advertisers.
Then there's the shift to mobile, which is a sore point for Microsoft and where Google is currently crushing Bing. A September 2015 analysis from NetMarketshare showed Google claiming 92.22 percent of global mobile searches. Bing, in third place, accounted for 1.76 percent. Google has the benefit of OS-level integration on Android, the free operating system that powers more than 80 percent of the world's smartphones, according to IDC. Apple's integration of its own search capabilities into iOS further shuts Microsoft out of the picture. How can Microsoft get people to use Bing on the phone?
One way is to get people on Windows 10 phones, Sterling said, but the prospects of that aren't good. Windows Phone accounts for 3 percent of the global smartphone market, and falling.
Another way is to inspire people to use Bing through big, new features. "It's always possible that there will be some great innovation that will make Bing exciting for people to use in a mobile context, but so far that hasn't happened," he said.
© Copyright IBTimes 2023. All rights reserved.