Bitcoin Price To Hit $150,000; Ethereum At $9,000 In Next Bull Run, Blockfyre Founder Predicts
KEY POINTS
Crypto analyst predicts Ethereum and 3 more altcoins will have a price rally along with Bitcoin
All these altcoins had either important announcements or development milestones about to be achieved
Bitcoin is still the one to watch, with Bloomberg predicting a $20k price in 2020
For BlockFyre founder Simon Dedic, the next bull run will return with Bitcoin (BTC) leading the charge. However, only a handful of altcoins will join the crypto rally.
In a tweet, Dedic said 2017 was the year when buying any altcoin was a good investment. Altcoins mean all coins that are not BTC, and all benefited from the bull ride. The year 2017 was when BTC's phenomenal price rally happened, starting at $998.33 on Jan. 1 and peeking at $19,783 on Dec. 17. Ethereum (ETH) started at $8.17 in January and ended the year at $756.73. NEM (XEM), for example, was priced $0.003 in December 2016 but was $1.03 by December 2017.
By February 2018, most coins had already peaked, and BTC went into a 2-year-long bear rally. While BTC is at 50% below its all-time high, the majority of altcoins never recovered. Even ETH, sitting at $244 as of June 6, 2020, is still 82% below its peak of $1,395 in January 2017.
Dedic said on Twitter that the kind of bull run experienced in 2017 will not happen again. However, he made the case for the "few solid altcoins" out there. He believes ETH, Chainlink (LINK), Binance Coin (BNB), VeChain (VET), and Tezos (XTZ) will have price rallies along with BTC. The analyst went as far as putting a price in his predictions:
Bitcoin - $150k
Ethereum - $9k
Chainlink - $200
Binance Coin - $500
VeChain - $1
Tezos - $200
At $150k, Dedic is predicting a 1,437% increase in BTC's price, which is sitting at $9,758 as of June 8. The $9k prediction on ETH represents an increase of 3,588% from the current average daily prices. The coin with the largest increase based on Dedic's predictions is VET. It ranks no. 29 in CoinMarketCap with a price of $0.007281. Dedic sees a 13,000% increase in this altcoin.
The altcoins mentioned by Dedic either have had important developments in recent months or will have upcoming development milestone. ETH, for example, is about to switch from proof-of-work to proof-of-stake mechanism. ETH holders will be able to stake their tokens as collateral to be able to verify transactions on the network in exchange for staking rewards.
In June 2019, LINK secured its biggest partner, Google, which will use the former's "oracle" to integrate cryptocurrency data to the search engine's numerous software, including to BigQuery. The news ignited a price rally that saw LINK reaching $3.60 apiece. LINK went through numerous upward and downward trends, but never returned to its price pre-Google partnership announcement.
BNB is the token of Binance, the world's largest cryptocurrency exchange by trade volume according to Coinmarketcap, a price and data aggregator tool that the exchange acquired in 2020. The acquisition sparked criticism on Binance's owner Changpeng "CZ" Zhao and concerns on Coinmarketcap's independence were raised. BNB, which acts as the primary token on Binance, gives benefits to its holders, including reduced fees when trading and the ability to participate in initial exchange offerings.
VET had numerous partnerships, including a tie-up with Shanghai Gas, the 150-year-old gas company in China for supply chain monitoring. It is also partnered with fashion company H&M for supply chain tracking.
XTZ, currently top 11 on Coinmarketcap has recently partnered with Banco BTG Pactual for issuing Real Estate Tokens on the Blockchain. Tezos' big win is when it was integrated by crypto startup Digycode to support XTZ payments through vouchers and gift cards.
While Dedic predicted these altcoins to have incredible price value in the next bull run, it is clear Bitcoin is the one to watch. Bitcoin sits at $9,500 level weeks after its third halving. Multiple analysts, including Bloomberg, predicts a revisit to $20k levels in 2020.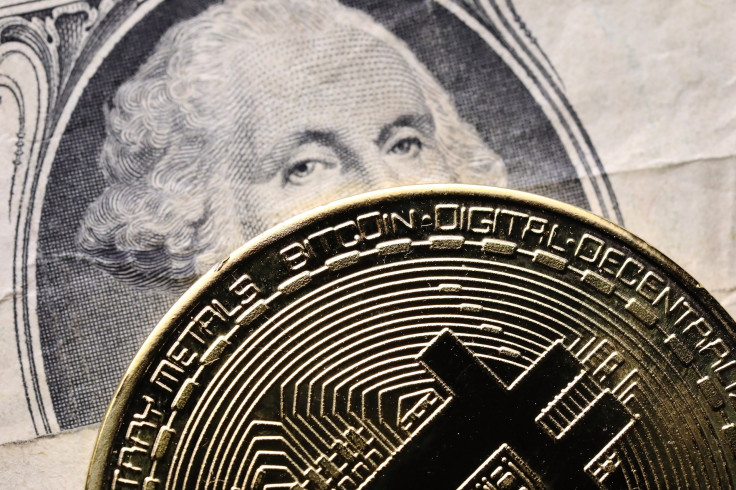 © Copyright IBTimes 2023. All rights reserved.
FOLLOW MORE IBT NEWS ON THE BELOW CHANNELS