Bitcoin Price Spikes Following Reports Of Cryptocurrency Creator Satoshi Nakamoto Unmasking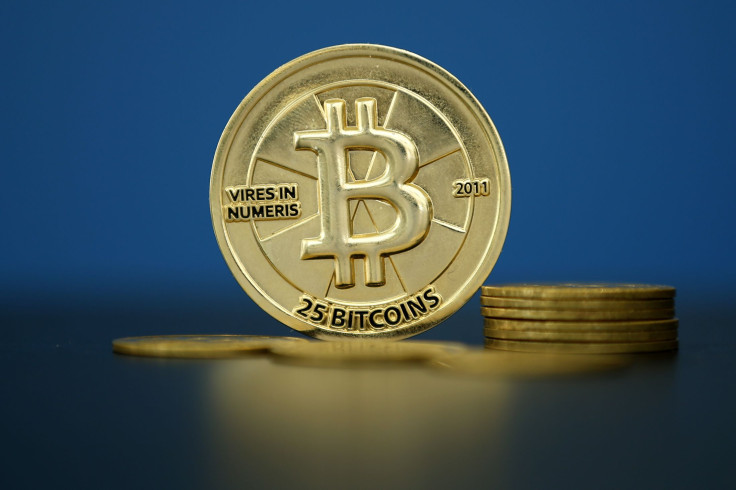 On Tuesday, the bitcoin world was once again thrown into turmoil as the identity of Satoshi Nakamoto, the mysterious creator of the world's biggest cryptocurrency, was reportedly revealed as Australian entrepreneur Craig Wright. While this is the just the latest in a string of alleged unmaskings -- including Newsweek's attempt in 2013 -- the proof this time around seems much more concrete and it may be the reason the price of the cryptocurrency has risen sharply.
In the wake of reports Tuesday from Wired and Gizmodo, which examine leaked documents pointing to Wright as the person behind the pseudonymous Satoshi Nakamoto identity, the price of bitcoin rose by $16.50 in a 15-minute period, according to CoinDesk's USD Bitcoin Price Index, and it has continued to rise since.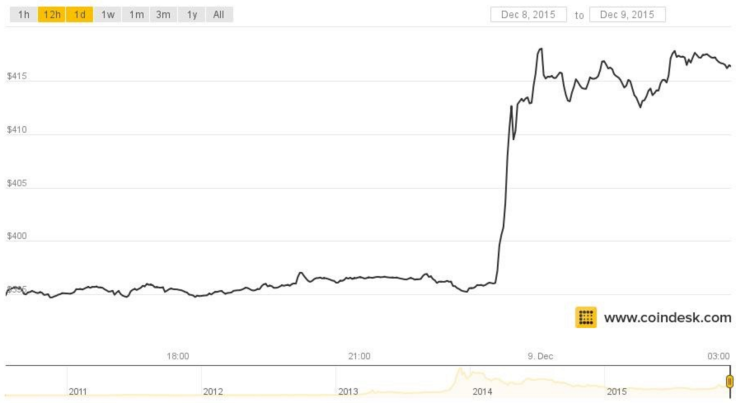 At the time of publication, bitcoin's price had risen to over $420, which it the highest the cryptocurrency has been since September 2014. While both Wired and Gizmodo say that the documents leaked to them could be part of a highly sophisticated hoax, it seems the market is taking the leaks at face value. Satoshi Nakamoto, the person named as the author of a white paper describing bitcoin in 2009, is believed to hold the world's largest horde of bitcoin, with a wallet containing 1.1 million coins (currently worth $465 million) having remained untouched for years and currently representing 16% of all bitcoins in circulation.
According to the leaked documents, the million-coin horde was locked until 2020 by one of Wright's associates Dave Kleinman, a U.S.-based forensic researcher, who died in 2013 and is also thought to have been heavily involved in bitcoin's development.
According to one bitcoin expert, the reason for the spike in the cryptocurrency's price is all based on the latest revelations. "I think it is the Satoshi news [that is driving bitcoin's price up] because the articles describes how the 1.1m [bitcoin] allegedly are cryptographically locked up, only to be released by January 2020," editor-in-chief at Adamant Research Tuur Demeester told CoinDesk. "I think the market is acting on this news, placing a bullish bet on this story being true."
However, there are other potential reasons for bitcoin's surge. The first was reported by financial blog Zero Hedge, which linked the bitcoin price increase with a 12 price interest point (PIP) decrease in the value of Chinese yuan against the U.S. dollar, while others connected it to the recent Scaling Bitcoin conference in Hong Kong, which saw positive talks on how the bitcoin network would be expanded to handle more transactions per second.
© Copyright IBTimes 2022. All rights reserved.
FOLLOW MORE IBT NEWS ON THE BELOW CHANNELS