Bitcoin Scam: 1,100 Customers Tried To Send BTC To Twitter Hackers, Coinbase Reveals
KEY POINTS
Coinbase blocked 30.4 BTC from being transferred to the address of the Twitter hackers by blacklisting it
However, before the address was blacklisted, 14 Coinbase customers sent a collective $3,000 worth of BTC
An analyst thinks the stolen BTC were already sold and the new owners are trying to clean them
Cryptocurrency exchange and mobile wallet Coinbase said it stopped around 1,100 of its customers from sending a collective $278,000 worth of BTC to the address associated with the Twitter hack last week.
In a report, Coinbase said it blocked 30.4 BTC from being transferred to the address that the hackers put on the tweet they posted when Coinbase's Twitter account was hacked. According to the company's chief information officer Philip Martin, Coinbase staff noticed the scam around the time the accounts of crypto exchanges Binance and Gemini posted the compromised tweet, Forbes reported. The accounts of Binance, Gemini, and Coinbase were taken over within minutes from each other.
While Coinbase managed to save 30.4 BTC, 14 of its users sent around $3,000 worth of BTC before the address was blacklisted by the company.
The blacklisting of a Bitcoin address may leave some negative impressions since it proved companies can blacklist addresses they think are undesirable. But the move helped Coinbase thwart the transfer of $278,000.
The tweet, sent by the compromised Twitter accounts, ran a BTC giveaway scam which enticed users to send BTC to receive double the amount sent. The compromised accounts included high profile figures like tech entrepreneur Elon Musk and former Vice President Joe Biden. Biden later said he does not have Bitcoins and asked supporters to donate to his campaign in US dollars.
Twitter said 45 accounts were compromised while eight of those got their entire data downloaded. None of the eight accounts are verified accounts, Twitter said.
Larry Cermak, director of research at The Block, has tracked the movement of the Bitcoins sent to the hackers' address and found out that the coins have been split up and transferred in smaller amounts to multiple addresses. Cermak thinks the BTC has already been sold and the new owners are trying to clean them through mixing.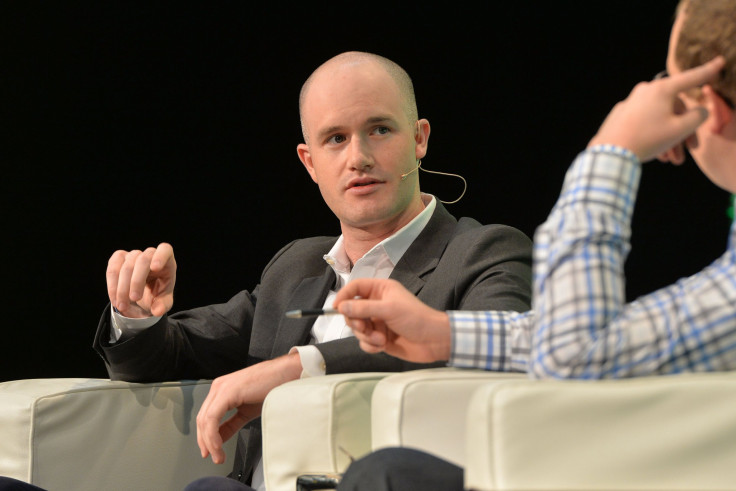 © Copyright IBTimes 2023. All rights reserved.