Blac Chyna Cheating On Rob Kardashian? Model Photographed Cozying Up To Mystery Man In Trinidad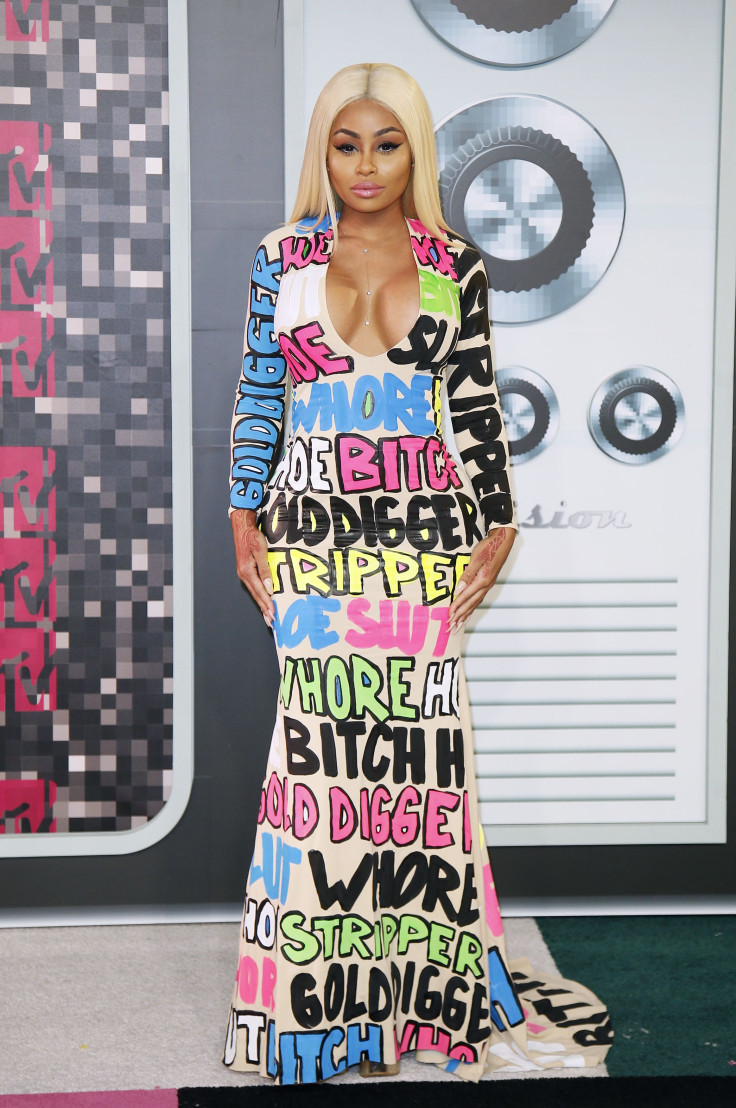 Blac Chyna is living' it up at Carnival in Trinidad, but has she forgotten about her man back home? Rumors have been swirling about her potential relationship with Rob Kardashian as more and more photos surface from her vacation.
As was reported by People magazine, Blac Chyna, 27, was spotted cozying up to a mystery man while out celebrating Carnival. Photos from her trip show the handsome stranger standing close behind the mother of one as she sips on something in a gold plastic cup. Another photo shows the pair laughing with the man inching close to Blac Chyna's face. The model can be seen sporting a traditional Carnival outfit, matching pink sunglasses and a giant ring on her left ring finger in the photos. People reports both laughed while enjoying the day's festivities.
While Blac Chyna was out partying and soaking up the Trinidadian sun, Rob, 28, stayed behind in Los Angeles. He made a rare appearance on social media to send love to his niece, North West, re-posting a paparazzi photo of her.
This isn't the first time controversy has rocked Blac Chyna and Rob's relationship. On Feb. 6, Malika Haqq was asked about Rob during the NAACP Image Awards. She told People magazine that Rob was "doing 'Rob,'" adding that he has been excluding family members from his decisions. Malika, 32, a longtime friend of the Kardashian family, went on to say that she was not sure why Rob was turning away from his family, but added that it was possible he was trying to get away "from whatever discomfort he may have had." She said, however, that whether he chooses to include his family in his decision making or not, they will always be "supportive" of him, especially sister Khloé Kardashian.
While Blac Chyna and Rob's relationship has not yet been confirmed, the pair continue to take steps to fuel speculation. On Feb. 5, she appeared in a Snapchat video with her rumored beau. In the video, Blac Chyna and Rob were shown returning from grocery shopping, discussing their shared love of Whole Foods.
In January, Blac Chyna's personal trainer, Chris Jinna, told Us Weekly he had been tasked with creating a fitness regimen for both of them. He told the publication Blac Chyna had asked him for tips on helping Rob get back into shape, adding that the might-be couple has similar fitness goals. Jinna said that Blac Chyna and Rob are "pretty serious" about getting healthier, but did not reveal whether or not they were definitively a couple.
© Copyright IBTimes 2023. All rights reserved.