'Black Clover' Chapter 254 Postponed, New Release Date Announced
KEY POINTS
Nero goes after Vanica in "Black Clover" chapter 254
"Black Clover" chapter 254 is not releasing Sunday (June 14)
The manga remains on a one-week break
"Black Clover" manga is on a brief hiatus after Weekly Shonen Jump released chapter 253.
Despite the ongoing coronavirus pandemic delaying manga chapters, "Black Clover" has been releasing new chapters regularly.
However, after a one-week break, "Black Clover" chapter 254 will be unveiled Sunday (June 21).
This article contains spoilers for "Black Clover" manga chapters.
Currently, the manga is in Arc 11. "Black Clover" chapter 253 opens with the panel showing Noelle piercing Vanica. As she is getting pierced, Vanica says that there is someone who could tag team with Lolopechka and make it more fun.
Vanica tells Noelle to not die too fast as the former unleashes the Devil Power at 50%. Noelle is surprised and learns that ordinary attacks aren't enough to defeat her.
Noelle rushes away from Vanica as the latter warns that she is getting fired up with 51%. Interestingly, Vanica is powering up in small increments but it is significantly increasing her powers.
Noelle asks her if she cares only about her. She wants to know if this is how Vanica killed her mother, Acier Silva.
However, Vanica is unaware of Acier and she tells Noelle that she doesn't worry about the things that happened in the past as she wants to live in the present.
Noelle and Lolopechka are trying their best to defeat Vanica.
Lolopechka knows that magic alone isn't effective against this formidable opponent and they need to devise a new strategy to beat Vanica.
"Black Clover" 254 will continue to showcase the battle between Vanica and the team formed by Lolopechka and Noelle. During chapter 253, Vanica manages to ramp her powers to a whopping 71%. In the chapter, Noelle calls out Nero to tackle Vanica. Nero uses the Eternal Prison spell to seal the devil's powers in Vanica. She vows that she won't let her take down Lolopechko or the world.
Fans can read "Black Clover" chapter 254 online on Viz and Manga Plus.
Stay tuned for more "Black Clover" manga spoilers, news and updates.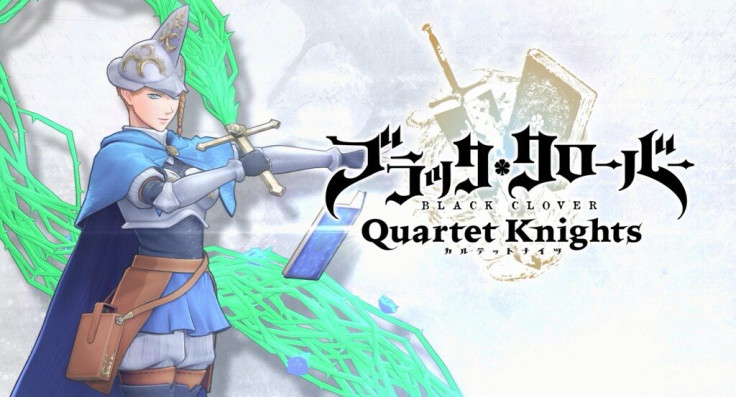 © Copyright IBTimes 2023. All rights reserved.