'Black Clover' Chapter 266 New Release Date Announced, 'The Elves' Esoteric Art – Ultimate Magic Spoilers
KEY POINTS
Noelle is set to train with elves
Patolli to showcase Ultimate Magic
"Black Clover" Chapter 266 is postponed to Oct. 4
Noelle wants to train hard and bring back Lolopechka. She asks Patolli to train her. However, fans will have to wait as "Black Clover" Chapter 266 is delayed.
The latest update from Viz confirms that "Black Clover" remains on a break and will not release the new chapter on Sept. 27. Chapter 266 is now moved to a new release date on Oct. 4.
This article contains spoilers
"Black Clover" Chapter 265 opens with Noelle waking up to see the elves. She is surprised to see the Leader of the Eye of The Midnight Sun, Patolli. Noelle asks them about the location. Patolli tells her they are in Elysia, which is a secluded area in a powerful magic region in the Heart Kingdom.
He adds that the place is filled with highly concentrated mana. Noelle asks them about the children who appear next to her and learns they are the descendants of Clover Kingdom's Royal Family and Licht.
The chapter showcases a flashback scene of Lady Tetia lying wounded as Nero treats her injuries. Lady Tetia was carrying twins and one of them survived. Nero reveals she immediately sealed the lady's wounds and rushed to Prince Lumiere's side.
Patolli states that they are in a new village for the elves. The Heart Kingdom warriors want to know why they saved them. Patolli reveals Dryad, the Guardian Deity of Elysia sent them a divine revelation telling them to save Noelle and the others.
Patolli notes that Noelle and her comrades used their own powers to survive the explosion as they failed to reach on time.
In "Black Clover" Chapter 265, Patolli thanks them for saving the Heart Kingdom's citizens. He finds it incredible that they faced a formidable enemy and weren't killed. Patolli also knows Noelle has grown stronger.
However, Noelle feels she is not strong enough as her efforts could not save Lolopechka. She announces they need to get stronger right now and she wants the elves to train them.
Patolli wonders what makes her think she could grow strong enough in such a short time. Noelle is aware that it won't be easy.
"Black Clover" Chapter 266 is expected to shed light on the elves' Esoteric Art called the Ultimate Magic and Dryad.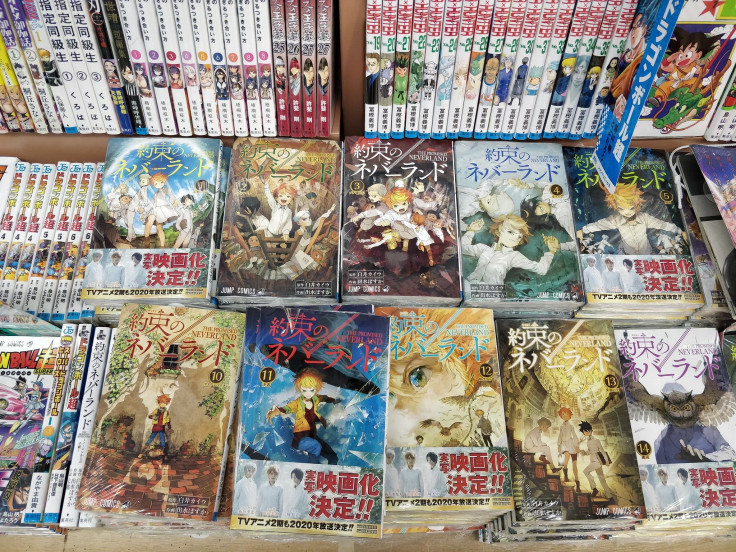 © Copyright IBTimes 2023. All rights reserved.