'Black Clover' Episode 159 Preview, Spoilers, Release Date: Candelo's Aftermath
KEY POINTS
Dante, Vanica, and Zenon are ready to execute their plan
The Magic Knights reach the village near the Spade Kingdom
"Black Clover" Episode 159 is set to broadcast Tuesday
After finishing the Candelo operation, Asta shares a report with Lolopechka and Gaja in the Heart Kingdom. In "Black Clover" Episode 159, Finral, Noelle, and the others help the civilians rescued from Candelo settle back in their village.
The new episode is called "Quiet Lakes and Forest Shadows."
The official preview trailer for "Black Clover" Episode 159 shows Asta meeting Lolopechka and Gaja after the Candelo mission. Meanwhile, in Hage, Sister Lily finds a wounded man lying on the ground and wants to meet Yuno.
In the upcoming episode, Yuno meets the wounded man who was first spotted in the opening scene of "Black Clover" Episode 158. The man may have some key intel regarding the Spade Kingdom. With his mana fast depleting, he will strive to deliver the message to Yuno.
In the previous "Black Clover" episode, a moving fortress named Candelo is passing through the Grand Magic Zone near the Spade Kingdom's border.
Candelo uses the prisoners' mana to power its machinery. A soldier praises Candelo's ability to move through such a powerful magic zone. Unfortunately, the moving fortress needs a large amount of mana to power through.
The captain of the fortress orders his soldiers to drain all the mana from the prisoners. The ruthless captain is even ready to sacrifice children for whatever little mana they have.
Meanwhile, Undine observes the movement of Candelo and reports to Lolopechka.
Back in the Heart Kingdom, Lolopechka informs the Magic Knights about the latest Spade Kingdom crisis. Gaja reveals the Spade Kingdom has conquered the Diamond Kingdom and is planning to attack Clover and Heart Kingdoms.
Lolopechka tells the Magic Knights about the people held inside Candelo. After Asta learns about the condition of the prisoners, he rushes to save them and beat the Spade Kingdom soldiers.
Inside the fortress, the soldiers are preparing the remaining prisoners for mana extraction and Asta appears with his mighty Demon Slayer Sword. The soldiers ridicule Asta for his lack of magic, but the Black Bulls member kills them with one strike. Later, in the episode, he defeats the captain.
Toward the end of the episode, fans meet the Dark Triad in the Spade Kingdom. Dante, Vanica, and Zenon plan their next move against the Clover and Heart Kingdoms.
"Black Clover" Episode 159 is scheduled to air Tuesday. The episodes are available on Crunchyroll.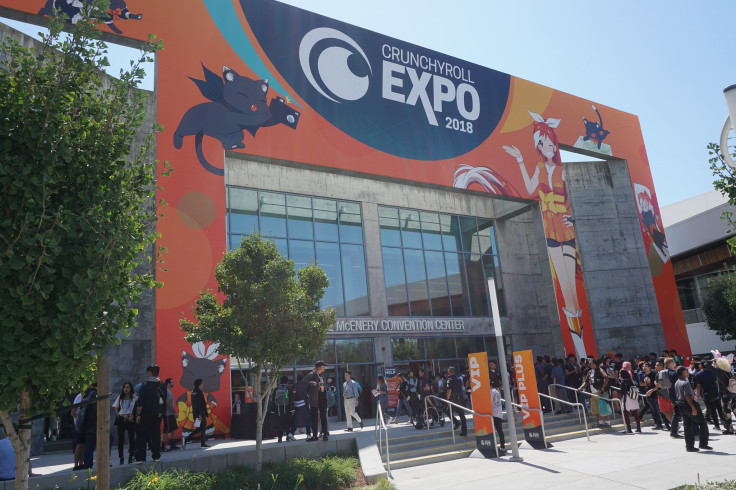 © Copyright IBTimes 2023. All rights reserved.