Black Dahlia Case Could Be Solved Almost 70 Years Later After Dog Finds Evidence In LA Home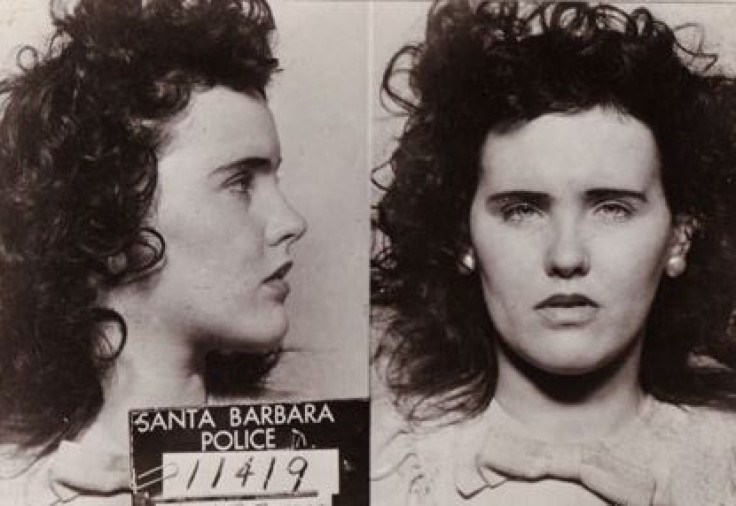 Almost 70 years after Elizabeth Short was murdered, mutilated and put on display in downtown Los Angeles, investigators think they're on the verge of finding out who did it. The Black Dahlia murder, a cold case that's left detectives, writers, filmmakers and the public scratching their heads for decades, could be solved next week when test results from a specimen obtained from the home of one of the original suspects come back from the lab.
Former LAPD Detective Steve Hodel has teamed up with retired police Sgt. Paul Dostie and Buster, a Labrador retriever that's been trained in sniffing out signs of human decomposition. Hodel is the author of two books about the Black Dahlia case and has long asserted that his own father, George Hodel, was responsible for the gruesome murder.
Short, 22, was found dead in January 1947 in an L.A. parking lot with her throat slit with lacerations stretching from her mouth to her ears, her body sliced in half, and her corpse drained of blood. Detectives speculated that the murder had been committed by someone with medical training because of the accuracy of the incisions.
The tabloid press posthumously awarded her with the "Black Dahlia" nickname because Short was last seen wearing a tight black skirt. No arrests were ever made, although police dismissed more than 50 false confessions and received countless tips. The LAPD has never officially closed the case but stopped pursuing it years ago.
Steve Hodel now points the blame at his father not only because he worked as a surgeon in the area, but also because he had a romance with Short that may have turned ugly – possibly even violent – in the days or weeks leading up to her death. The Daily Beast reported that Hodel suspects his father was responsible for nearly a dozen other murders of young women in Los Angeles, leaving their bodies at locations across the region.
George Hodel's home, the same one his son is now looking into with the dog's help, was bugged by the police after the crime and at one point he was heard telling an unidentified visitor, "Supposin' I did kill the Black Dahlia. They couldn't prove it now. They can't talk to my secretary because she's dead." Steve Hodel now credits his father's connections in the police department with helping him get away with the crime.
On Nov. 9, with Hodel and Dostie on hand, Buster swept through the Sowden House – designed by famous architect Frank Lloyd Wright and built in 1926 in the Los Feliz section of L.A. – and announced his find.
"It certainly seems like someone was murdered there," Dostie told the San Bernardino Sun. "Something happened. Buster immediately took off … and ran to a vent located at the southwest corner of the property where he alerted, indicating he had picked up the scent of human decomposition."
Buster was trained in old Nevada cemeteries, where he could smell the chemicals released by human bones decades after they were buried six feet deep. He had searched the Belgian forests where the World War II Battle of the Bulge took place for the remains of American soldiers, the Barker Ranch (home of Charles Manson and his followers), and a slew of other places around the world where historians sought answers.
"He lies down and points his nose at the source and waits for his toy," Dostie said. "I could tell the way he was whining that he smelled the scent on the front steps."
The evidence would seem to indicate a crime took place, but Dostie cautioned that Buster only is able to smell for signs of humans, a method that lacks the specific chemical identification that might be necessary in a criminal trial. Hodel, for one, is convinced the cold case is nearly complete, the Black Dahlia finally solved.
"I think Buster is alerting to blood," he said.
© Copyright IBTimes 2022. All rights reserved.
FOLLOW MORE IBT NEWS ON THE BELOW CHANNELS