'Black Panther' Actor Replaced By O'Shea Jackson Jr. For Apple TV+ Series
Winston Duke, who played M'Baku in Marvel's "Black Panther," originally signed on to play the main character on the Apple TV+ series "Swagger," but has since dropped out due to an on-set injury. Ice Cube's son and "Straight Outta Compton" actor O'Shea Jackson Jr. has since taken over the role that was produced by and inspired by NBA player Kevin Durant.
"Thank you to Imagine, CBS and Apple TV for the opportunity to have collaborated on this project," Duke said in a statement following the news of O'Shea's casting. "As I work toward a full recovery in the coming months, I look forward to joining everyone on future endeavors. Congratulations to O'Shea — I have no doubt that he'll shine in this role."
"Swagger" follows a former basketball player named Ike (Jackson) who moves on to coach youth basketball in the Washington D.C. area. The story will follow not only O'Shea's character but the players and their families as they strive for success, according to The Hollywood Reporter.
"I'm thrilled to be involved with such a profound and impactful project that stands for family, explores the development and growth of today's youth, involves the game of basketball," Jackson said in a statement. "And most importantly addresses such key social issues which are tackled throughout the series."
Jackson called the characters in "Swagger" "fresh" and "multi-dimensional."
The series was inspired greatly by Durant's own experiences growing up in youth basketball before becoming a household name with the NBA. Durant has been honored with many sports awards, including 2008's Rookie of the Year award, NBA's Most Valuable Player in 2014, and the NBA Champion in 2017 and 2018.
Reggie Rock Bythewood will serve as director and showrunner with Brian Grazer as executive producer. No release date has yet been given for "Swagger."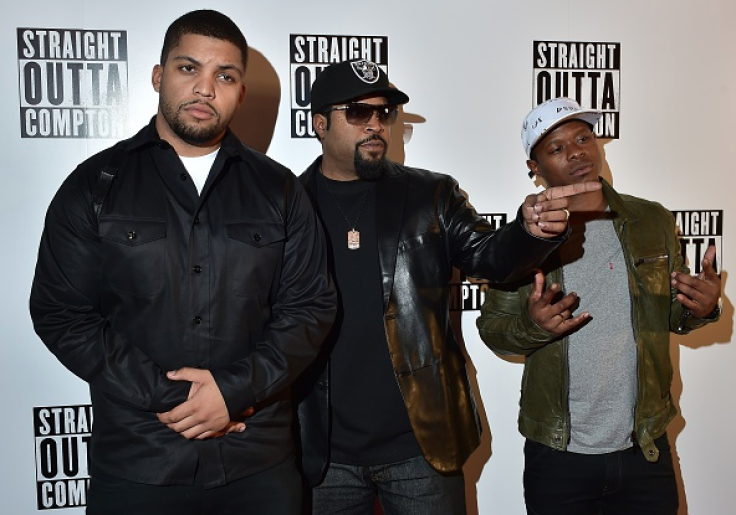 © Copyright IBTimes 2023. All rights reserved.