BlackBerry KEY2 Lite FCC Listing Shows Upcoming Device Houses Smaller Battery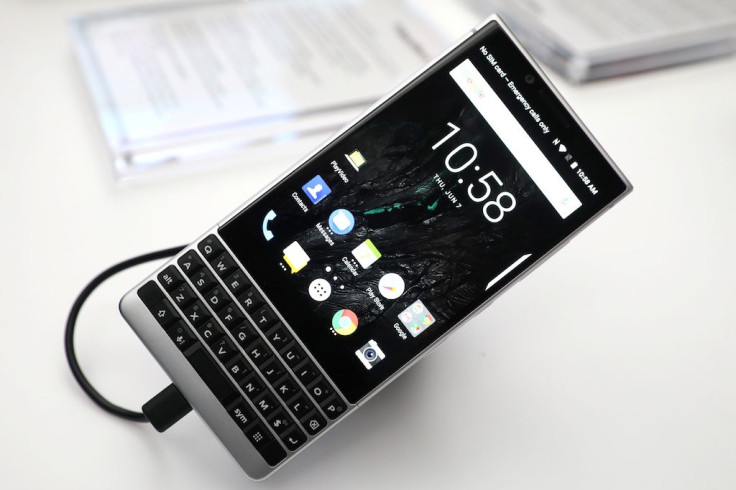 A week ago, it was leaked that TCL Communications was planning to release a "Lite" version of the BlackBerry KEY2. Now, it looks like the KEY2 Lite has already been certified by the FCC, signaling the device's imminent release.
The device that was spotted at the FCC carries the model number BBE100-2. The model number is nearly identical to the regular BlackBerry KEY2, which featured an F instead of an E. The "2" in the model number also denotes that the device is intended to be released in the North American market, accoridng to GSM Arena. These are the reasons why it's believed that this could be the rumored BlackBerry KEY2 Lite.
This isn't actually the first time that the model number BB100-2 popped up online. Back in May, the same model number appeared on the benchmark platform Geekbench and it's listed as being powered by the Qualcomm Snapdragon 660 processor, as pointed out by Phone Arena. This is the same Qualcomm chipset that's currently inside the standard KEY2.
Aside from being powered by the Snapdragon 660, the BlackBerry KEY2 Lite was also listed as having 4GB of RAM. This is slightly smaller than the 6GB RAM that's inside the regular KEY2. The Geekbench listing from May also listed the device as running Android 8.1 Oreo.
The newly discovered FCC filing has also confirmed that the KEY2 Lite will have a 2,900mAh battery. This is once again smaller than what's found inside the regular KEY2, which arrived earlier this month with a 3,500mAh battery. All in all, it looks like the main differentiators between the regular KEY2 and the Lite models will be the battery and the RAM.
The BlackBerry KEY2 Lite was first leaked by Evan Blass on Twitter last week. Blass shared a live image of the device's back. He said that the device will be called "Lite" instead of "Mini" because it will still feature the same form factor as the regular KEY2, including the physical QWERTY keyboard. The leaker also said that the KEY2 Lite would arrive in three new colors: red, blue and copper. The image he shared showed the device having red-colored accents on its sides.
The BlackBerry KEY2 Lite is also expected to come with a plastic build, as opposed to the aluminum frame. One of the problems of the regular KEY2 is that it's quite an expensive phone for a mid-range device because it starts at $649. The KEY2 Lite will be cheaper than the regular model, possibly with a starting price of around $400. The KEY2 Lite is said to arrive in late August or in early September. It's being speculated that the upcoming handset might make its first official appearance during IFA 2018 in Berlin.
© Copyright IBTimes 2023. All rights reserved.