BlackBerry KEY2 Release Date Revealed, Available To Pre-Order Next Week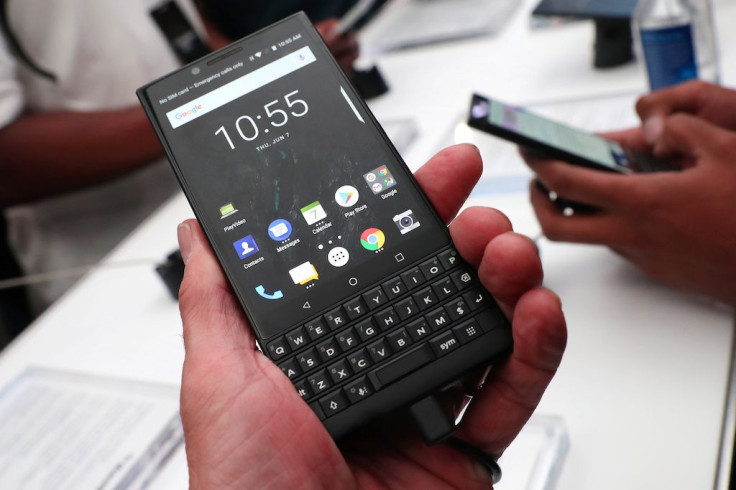 TCL Communications has announced that the BlackBerry KEY2 will be available to buy in the U.S. on July 13. The device will be available to purchase unlocked with a starting price of $649.99.
For those who aren't willing to wait to pick up the BlackBerry KEY2 on July 13, pre-orders will be open early on June 29. The handset will be available to pre-order from Amazon and Best Buy. Only select Best Buy locations will sell the handset in-stores, according to Android Police. The KEY2 will be available in two color options: silver and black.
The KEY2 is actually $100 more expensive than the KEYone, but it does offer up some upgrades. The KEY2 is powered by the Qualcomm Snapdragon 660 processor and has 6GB of RAM and 64GB/128GB of onboard storage. The physical QWERTY keyboard might also look similar to its predecessor, but it has actually been given a redesign. The keys are easier to press because their height have been raised by 20 percent and they now come with a matte finish, making them less slippery.
The KEY2 also has dual 12-megapixel cameras on its back and comes with major improvements in image processing. The dual cameras also allow users to take Portrait photos like the iPhone 8 plus and the iPhone X. The secondary camera is also capable of 2x optical zoom. The cameras can record videos in 4K at 30 frames-per-second and Google Lens is integrated in the camera app.
As mentiond earlier, the unlocked BlackBerry KEY2 will have a starting price of $649.99. On the other hand, locked versions will support GSM networks like AT&T and T-Mobile. Unfortunately, this means that it won't support CDMA networks like Verizon and Sprint, according to Android Central. TCL Communications didn't say if a CDMA model for the BlackBerry KEY2 will be available.
© Copyright IBTimes 2023. All rights reserved.