Blake Shelton-Gwen Stefani Update: 'Voice' Coach Getting Close To No Doubt Singer's Kids, Source Says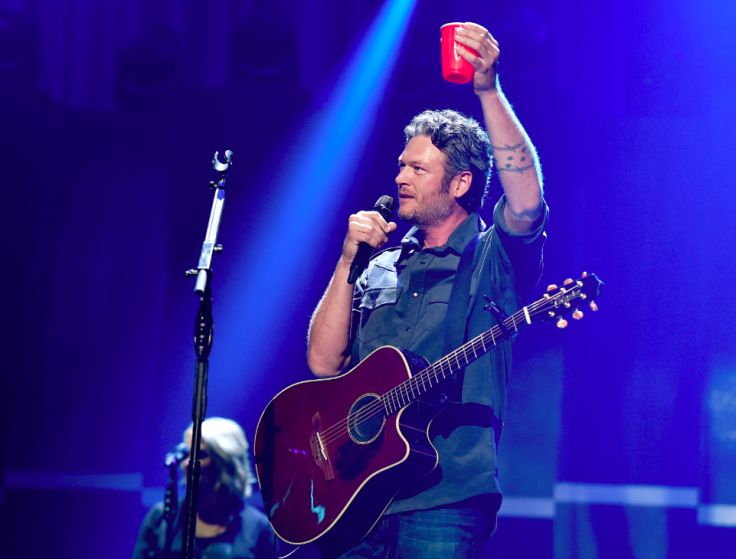 "The Voice" coaches Blake Shelton and Gwen Stefani have not confirmed their supposed relationship, but they are taking things to the next level. The country star is even spending time with Stefani's children, Naughty Gossip wrote in an exclusive report Thursday.
Shelton, who just recently got divorced from Miranda Lambert, has been getting along with Stefani's three kids, the publication reported. "They are very, very close," the insider said. "They have met each other's families and spending so much time together that we should expect an announcement very soon." The anonymous person added they are the "real deal."
Shelton, 39, and Stefani, 45, have fueled the rumors by their incessant flirting on the hit NBC singing show. During the last episode, Stefani told the country star "when you're sweet, you're sweet," to which the "Lonely Tonight" singer replied, "That's the nicest thing you've ever said to me."
The couple is so serious that they are moving in together. "They need a place to go when they want to hook up or spend time together," a source told Life & Style last week. "They're looking for a home that has a pool and is very private." The couple want to keep their rumored romance a secret but are finding it hard. "The chemistry between them is off the charts," a source told the mag. "Everyone on set sees that Blake and Gwen are falling for one another."
Their alleged affair has caused a stir on the set of "The Voice." "Blake and Gwen's relationship is definitely water cooler talk on the set of 'The Voice,' " a source told Hollywood Life Tuesday. "Everyone wants to see them happy and it just seems like perfect timing for them to become more than friends ."
While some fans might want the rumors to be authentic, Shelton's rep said there is no truth to the gossip. Stefani's team has not commented on the matter. Stefani filed for divorce from rocker Gavin Rossdale in August.
Follow me on Twitter @mariamzzarella
© Copyright IBTimes 2023. All rights reserved.