Blake Shelton Not Having Trust Issues With Gwen Stefani, Miranda Lambert Says She Had 'Great Relationship' With 'Amazing Man'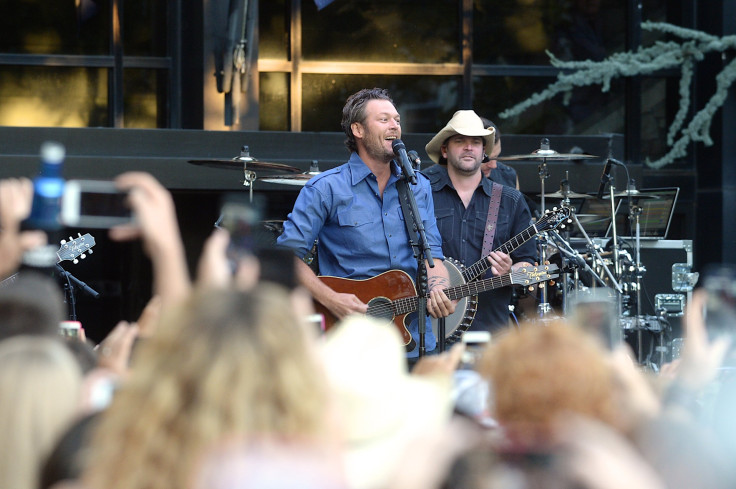 Blake Shelton was not "battling" trust issues with Gwen Stefani after his split with wife Miranda Lambert, Gossip Cop reported Wednesday, dismissing an earlier report from Hollywood Life that claimed otherwise.
"Blake seems like the most confident guy in the world, but his split with Miranda really did a number on him," a source told Hollywood Life. "Although he won't talk about it, there have been non stop rumors that she betrayed him. One thing is for certain, that he was really hurt by Miranda and that has left a scar on his heart." Lambert had denied the cheating allegations.
Shelton is "scared" of getting hurt again, the source told the entertainment website. "He's definitely curious about other guys Gwen is talking to, and her ongoing relationship with Gavin [Rossdale]. He asks her a lot who she's been talking to and texting with. Fortunately Gwen is all about Blake right now so he has nothing to worry about," the insider said.
However, according to Gossip Cop, the report was false and Shelton was not dealing with any trust issues.
Meanwhile, Lambert opened up about her relationship with Shelton to Cosmopolitan magazine. "I had a great relationship with an amazing man, so I know what good is. I have a great launching pad for the future. I will never take that for granted," Lambert told the magazine, ET Online reported.
However, the "Little Red Wagon" singer said that she wanted to enjoy her life after splitting from Shelton. "Some of that might mean nights on my porch crying, drinking whiskey, and going, 'Man, this sucks right now,'" Lambert said.
© Copyright IBTimes 2023. All rights reserved.