Blake Shelton Shares How He, Gwen Stefani's Kids Explore Different Turkey Recipes For Thanksgiving
KEY POINTS
Blake Shelton and Gwen Stefani's sons prepare the turkey for Thanksgiving every year
Shelton and his stepsons have decided to do bacon-wrapped turkey this year
They do a test run of their new dish days before the big event to ensure it won't disappoint them
Blake Shelton got candid about how he and his wife, Gwen Stefani, celebrate Thanksgiving with her children.
Shelton recently spoke with People about his Thanksgiving tradition with his stepsons — Kingston, 15, Zuma, 13, and Apollo, 7. According to him, the four of them get experimental when preparing the turkey dish for the holiday, so they choose a new recipe every year.
"The first year, we made a hot Flamin' Hot Cheetos turkey," Shelton told the outlet. "We crusted it in the Flamin' Hot Cheetos. The next year Apollo, or maybe it was Zuma; I can't remember. We ended up doing a Funyuns turkey, which actually tasted a lot like a regular turkey. I guess whatever they put in Funyuns, it's the same stuff."
For this year's Thanksgiving, Shelton and the three boys are planning to prepare bacon-wrapped Turkey. The country singer said one of his stepsons saw a picture of a turkey wrapped in bacon and so "we're doing it."
Shelton's family loves to play around with turkey recipes. According to the "God Gave Me You" crooner, he partners with Stefani in preparing the turkey for Christmas and they choose a "really incredible" recipe that is so complicated "people can't really make it."
Shelton wasn't sure about their turkey recipe for Christmas but said pasta timpano would surely be part of the menu.
"Basically, there are all kinds of different pastas and sauces and layers in this like bread bubble," Shelton explained. "Then you bake it, and you cut these slices, and it's literally the most fattening worst thing you could probably ever eat. But it's also the best thing you ever ate, too."
Shelton also shared that they do a test run of their new dish a few days before the main event to ensure that it won't disappoint them.
"I married into an Italian family, and food is, they take that serious around here, and I do, too," he added. "So it's a bad, really bad combination."
Shelton and Stefani tied the knot on July 3 in his ranch in Oklahoma. According to Shelton, his bride's wedding vow was the most meaningful part of their wedding.
"Man, it hit me. Like, I couldn't believe how hard it hit me. I felt like at this point, I've kind of gotten calloused. I guess I'm not because that absolutely slayed me," Shelton told People while recalling Stefani's wedding vow. "It's hard to even remember what else she even said. I'll never forget that feeling."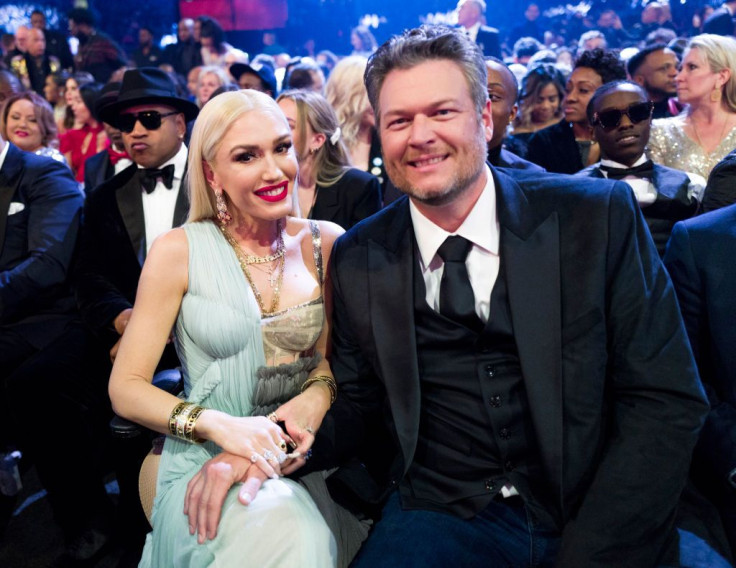 © Copyright IBTimes 2023. All rights reserved.