Blake Shelton Sparks Rumors About His Divorce Thanks To 'Men Lie' Comment Made On 'The Voice' Season 9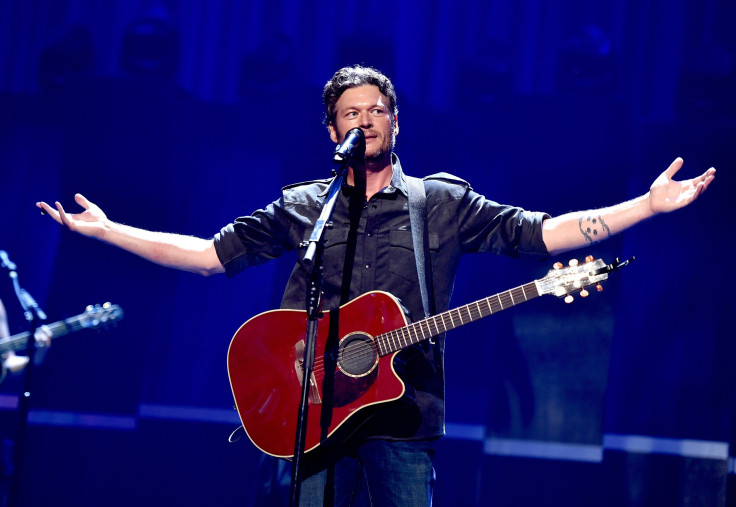 Although it just premiered, Season 9 of NBC's "The Voice" is already shaping up to be a difficult year for coach Blake Shelton as his recent divorce seems to be all anyone can focus on. In fact, it seems he can't even give advice to a young contestant without people wondering if it has something to do with his recent split from his wife of four years, Miranda Lambert.
The most recent debacle came during the hit reality competition's second episode of blind auditions in which 17-year-old Ivonne Acero knocked her rendition of Taylor Swift's "Style" out of the park. The performance inspired two coaches to turn their chairs. Gwen Stafani and Pharrell Williams each asked Acero to join their respective teams, but most of the performer's words were geared toward Shelton.
As mentioned in her blind audition video (below), Acero tried out for "The Voice" in Season 8, but didn't manage to turn any chairs. At the time, Shelton encouraged her to keep working and try again in Season 9, which she did. However, she still didn't get the 39-year-old's chair to turn.
"You said you'd turn for me!" she told him, sparking his now infamous response.
"You're very young right?" he asked. When she answered in the affirmative, he continued. "You need to already understand that men lie."
The line was played for comedy during the show, with fellow coach Adam Levine chiming in that the rule especially pertains to Shelton. However, it wasn't long before rumors spread that the country star may be copping to his role in what led to the divorce.
Previously, Shelton and Lambert released a statement to the Associated Press revealing to the public that they weren't going to be continuing forward with the marriage saying:
"This is not the future we envisioned. And it is with heavy hearts that we move forward separately. We are real people, with real lives, with real families, friends and colleagues. Therefore, we kindly ask for privacy and compassion concerning this very personal matter."
Given that the power couple did not give a reason for the split, which made many fans assume the worst. Rumors circulated about affairs on both of their parts. Perhaps the most widely circulated is that Shelton had already begun dating his "The Voice" co-star Gwen Stefani, who recently split with her husband Gavin Rossdale. Fortunately, a rep for Shelton confirmed to Gossip Cop that those rumors are false. However, given his latest bit of advice to the young Acero (who will be moving on in the competition with Team Pharrell), fans aren't quite sure what to think.
© Copyright IBTimes 2023. All rights reserved.