'Blindspot' Season 1 Spoilers: Jane And Agent Kurt Weller Keeping Secret From Team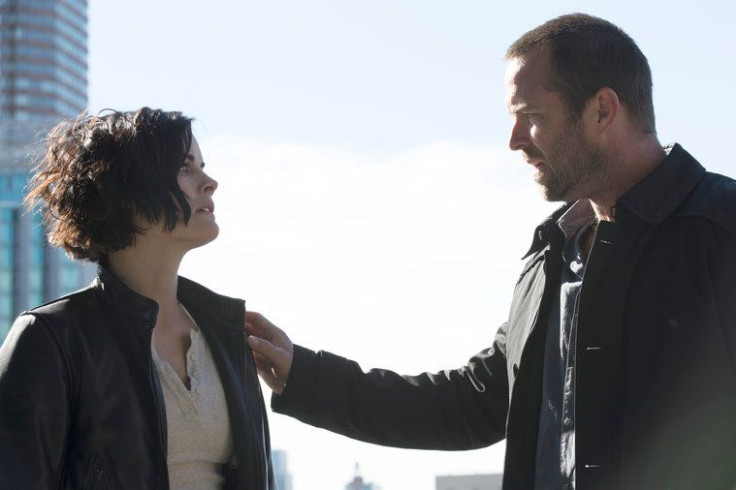 "Blindspot" Season 1 may be on a brief winter hiatus, but that isn't stopping show creator Martin Gero from teasing what's ahead for Jane Doe (Jaimie Alexander) and FBI Agent Kurt Weller (Sullivan Stapleton). In a new interview, Gero hints that the pair is keeping quite a juicy secret from the rest of the team.
As you'll recall, in the midseason finale Jane and Weller finally kissed! Unfortunately, the moment was ruined by Weller's nephew, and then Jane was kidnapped and tortured by Carter (Michael Gaston) and his associates.
Speaking to Entertainment Weekly Friday, Gero said Weller and Jane aren't ready to tell the others about their kiss.
"I don't know that the rest of the team is going to know about the kiss anytime soon," he said.
Gero also told the outlet that Jane and Weller's interest in each other will continue to jeopardize missions.
"I don't think that will stop," he said. "Just wait and see. There's some great stuff coming up between them."
Last month, following the show's midseason finale, Gero told TV Line that Oscar's (Francois Arnaud) appearance will definitely "complicate" things for Weller and Jane. During episode 10, Oscar saved Jane from Carter and showed her a video in which old Jane tells present Jane that it was her idea to erase her memory and tattoo a bunch of clues, including Weller's name, on her body.
"They've been circling around each other since the pilot," Gero explained. "They almost kissed in episode 5. For me, what's so heartbreaking about this episode is, she finally feels safe … [Jane is] really cementing her role in the team, and finally kissing Weller and feeling good about it. Maybe for the first time since she came out of that bag, she felt like she was on stable ground. The second Oscar shows up, the floor falls out from under her feet. Those things make it emotionally interesting."
Unfortunately, fans will have to wait until next year to find out just how much trouble Oscar's appearance will cause for Jane and Weller.
"Blindspot" will return to NBC Monday, Feb. 29, at 10 p.m. EST.
© Copyright IBTimes 2023. All rights reserved.