BLM: St. Louis Couple Who Trained Guns At Protesters Charged With Felony Over Unlawful Weapons
The St. Louis couple who was seen in videos training guns on Black Lives Matter protesters marching their way to Missouri's mayor's home last month during a civil rights demonstration has been charged with felony unlawful use of a weapon Monday, July 21.
The charge was announced by St. Louis Circuit Attorney Kim Gardner who said Mark and Patricia McClosky could probably face an additional charge of fourth-degree assault about the June 28 incident.
"It is illegal to wave weapons in a threatening manner -- that is unlawful in the city of St. Louis," Gardner said in a statement.
Video filmed by protesters showed the pair waving their firearms -- a handgun, and a rifle, and yelling at them after they allegedly breached their gated community. The husband and wife, both lawyers, maintained that they were defending themselves because the protesters apparently told them they were going to kill them and burn down their house.
"They were going to come in there. They were going to burn down the house. They were going to be living in our house after I was dead, and they were pointing to different rooms and said, 'That's going to be my bedroom and that's going to be the living room and I'm going to be taking a shower in that room,'" Patricia told Fox News earlier this month.
The couple said they pulled their firearms after they saw the protesters break into a gate marked with "No Trespassing" and "Private Street" signs.
No shots were, however, fired during the duel, and police seized the guns from the couple after serving a search warrant at their home.
The commotion between McClosky's and the demonstrators fueled a national debate over the rights of property owners when confronted with perceived threats, with some saying they had every right to defend their private property while others accused them of racism.
The couple's attorney, Joel Schwartz, called the charges "disheartening" and insisted that no crime had been committed during the June 28 incident.
"I, along with my clients, support the First Amendment right of every citizen to have their voice and opinion heard," Schwartz said in the statement. "This right, however, must be balanced with the Second Amendment and Missouri law, which entitle each of us to protect our home and family from potential threats."
Missouri Attorney General Eric Schmitt, within hours of the ruling Monday, moved to dismiss the charges against the McCloskey's, arguing that their Second Amendment rights have been violated.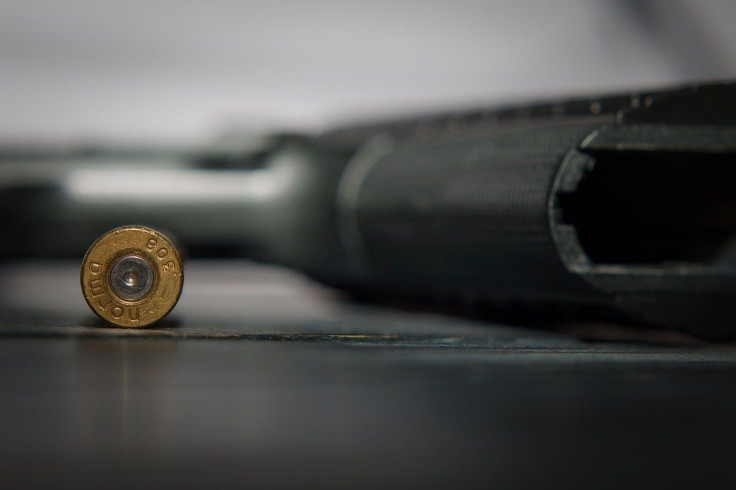 © Copyright IBTimes 2023. All rights reserved.