Blocked By Trump: Twitter Users File First Amendment Rights Lawsuit Against President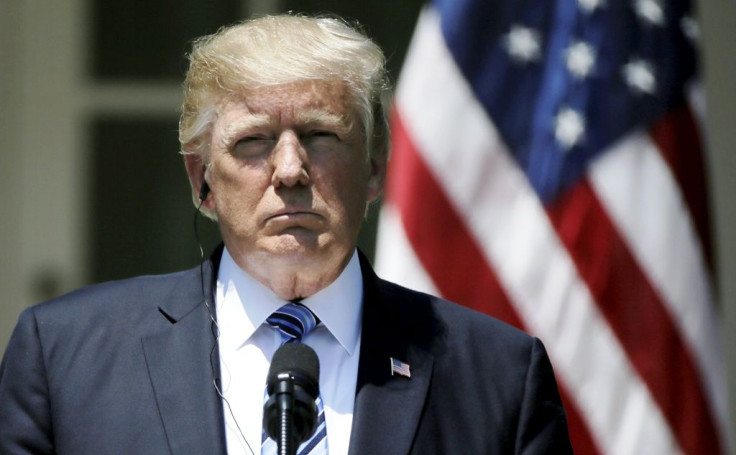 Twitter users who have been blocked by President Donald Trump's personal account (@realdonaldtrump), have filed a lawsuit against him and two other White House aides in conjunction with the Knight First Amendment Institute at Columbia University.
The lawsuit, filed in the Federal District Court for the Southern District of New York, argues that because Trump's tweets are considered official statements, the blocking of the plaintiffs infringes their First Amendment rights.
Read: AT&T-Time Warner Merger: Trump's CNN Feud, Lack Of DOJ Boss Holding Up Deal
Seven individual plaintiffs who were blocked by Trump sued him and also named White House press secretary Sean Spicer and White House social media director Dan Scavino as defendants. The Knight First Amendment Institute, which was not blocked by the president, represented the plaintiffs.
"The First Amendment applies to this digital forum in the same way it applies to town halls and open school board meetings," Jameel Jaffer, the Knight Institute's executive director, said in a statement on Tuesday. "The White House acts unlawfully when it excludes people from this forum simply because they've disagreed with the president."
Read: Signal, Confide Use In Trump White House: Nonprofits Sue Over Messaging Apps, Deleted Tweets
The plaintiffs say Trump made it clear that tweets using @realDonaldTrump should be considered as official statements. The lawsuit cited a recent Trump tweet in which said his use of social media was "MODERN DAY PRESIDENTIAL."
The suit also pointed out the National Archives and Records Administration advised the White House that tweets using @realDonaldTrump, like the tweets from @POTUS, are considered officials statements which are preserved under the Presidential Records Act.
Since Trump's personal handle is considered a public forum, when the president blocks individuals he violates their First Amendment rights because they cannot participate, the suit claims.
"Because of their criticism of the President, these Plaintiffs have been prevented or impeded from viewing the President's tweets, from replying to the tweets, from viewing the discussions associated with the tweets, and from participating in those discussions," the lawsuit said. "Defendants' actions violate the First Amendment rights of these individual Plaintiffs as well as those of other Twitter users, like Plaintiff Knight First Amendment Institute, that follow the @realDonaldTrump account and are now deprived of their right to read the speech of the dissenters who have been blocked."
Who Did Trump Block On Twitter?
The seven plaintiff's are just a few of the people Trump has blocked so far. Among the individuals was Rebecca Buckwalter, a writer and political consultant.
Trump blocked her after he tweeted in June: "Sorry folks, but if I would have relied on the Fake News of CNN, NBC, ABC, CBS washpost or nytimes, I would have had ZERO chance winning WH."
Buckwalter replied: "To be fair you didn't win the WH: Russia won it for you." Her reply got 9,033 likes and 3,371 retweets and was blocked by the president shortly afterwards.
Holly Figueroa, a political organizer and songwriter who has 87,600 followers, was blocked in May when she responded to Trump's tweet.
"British Prime Minister May was very angry that the info the U.K. gave to the U.S. about Manchester was leaked. Gave me full details!" Trump tweeted. Figueroa then replied "This is pretty much how the whole world sees you," with a video of Pope Francis giving Trump an uneasy look.
Another plaintiff, Eugene Gu, a doctor at Vanderbilt University Medical Center and the CEO of Ganogen Research Institute, was blocked by Trump after he tweeted: "Covfefe: The same guy who doesn't proofread his Twitter handles the nuclear button."
Besides the plaintiffs, Trump has also previously blocked the non-profit VoteVets.org, writer Stephen King and others who have criticized him on Twitter.
© Copyright IBTimes 2023. All rights reserved.
FOLLOW MORE IBT NEWS ON THE BELOW CHANNELS