Bob Dylan's set list in China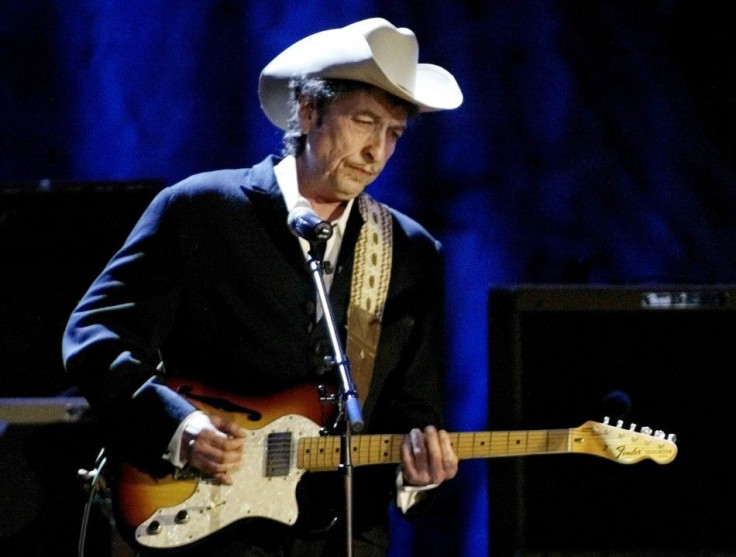 The legendary musician performed his first concert in mainland China on Wednesday. He had to stick to a set list that was pre-approved by the government so it would not offend the nation's Communist rulers.
Reuters reported that Dylan's performance at the Worker's Gymnasium in Beijing drew about 5,000 people, who were mainly Chinese youth and a good number of foreigners.
Dylan was granted permission last month by the Chinese government to perform shows in Beijing and Shanghai.
1. Gonna Change My Way of Thinking
2. It's All Over Now, Baby Blue
3. Beyond the Horizon
4. Tangled Up In Blue
5. Honest With Me
6. Simple Twist of Fate
7. Tweedle Dee & Tweedle Dum
8. Love Sick
9. Rollin' and Tumblin'
10. A Hard Rain's A-Gonna Fall
11. Highway 61 Revisited
12. Spirit on the Water
13. Thunder on the Mountain
14. Ballad of a Thin Man
15. Like a Rolling Stone
16. All along the Watchtower (Encore)
17. Forever Young (Encore)
© Copyright IBTimes 2023. All rights reserved.