Bobbi Kristina Brown Update: Bobby Brown's Family Reportedly Banned From Hospice Room Following Photo Leak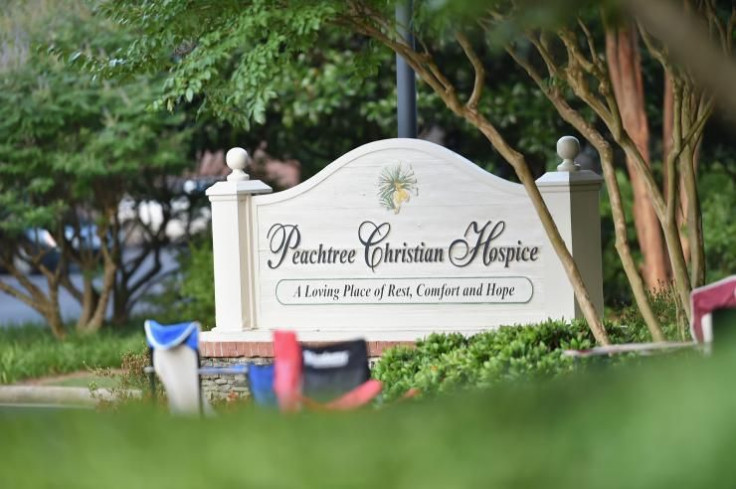 As the media frenzy over Bobbi Kristina Brown's hospice care grows, the circle of friends and family actually allowed to see Whitney Houston and Bobby Brown's daughter just got a lot smaller. After a member of Bobby Brown's family was revealed to be the person responsible for leaking a picture of Bobbi Kristina on her death bed, the singer's family was banned from visiting Brown in her room.
According to TMZ, Bobbi Kristina's security team found evidence that indicated a member of Bobby Brown's family was the one responsible for the unauthorized photo. The site reports that the family member, who has not yet been identified, is shopping the picture around to news outlets for as much as $100,000, though it has not yet been published. The decision to ban the family came from the guardians of Bobbi Kristina's estate, including Bobby Brown, who is not subject to the ban himself.
Brown previously asserted he would find whoever was responsible for the picture, telling TMZ "I'm looking to get justice."
Since June 24, Bobbi Kristina has been in hospice care at the Peachtree Christian Hospice Facility in Duluth, Georgia while her family prepares to say goodbye. The 22-year old has been in a coma since January after being found unconscious in a bathtub at her home in Georgia.
Radar Online reported that security has increased around Bobbi Kristina's room at the hospice facility since the photo leak.
"No one is allowed to bring any cameras or cellphones into her room," a source close to the situation told Radar Online. "All anyone wants to do is protect Krissy. She deserves her privacy at this time and who knows what any of the family members would do. There have been so many money struggles that they're not taking any chances with her being exploited in this state."
© Copyright IBTimes 2023. All rights reserved.