Bobbi Kristina Brown Update: Nick Gordon's Friend Claims Alleged Body Bruises Caused During CPR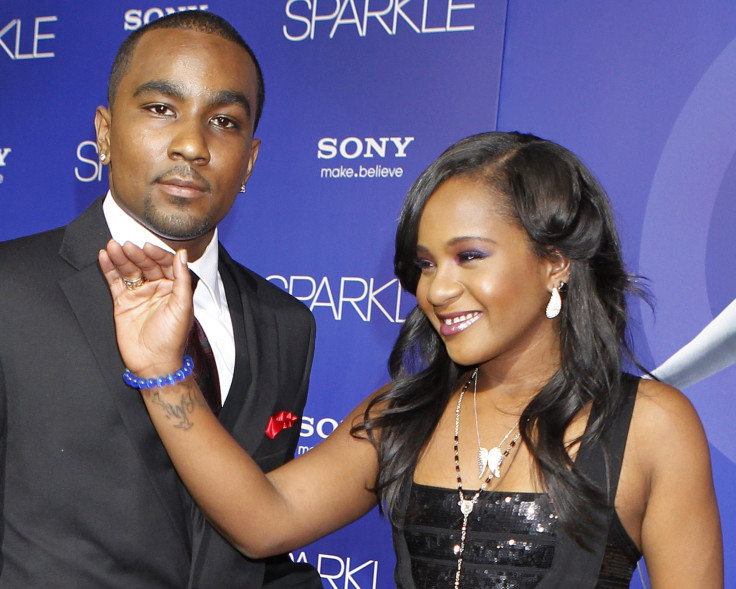 Nick Gordon's friend, Daphne Barak, claimed that the alleged injuries on Bobbi Kristina Brown's body were caused while performing cardiopulmonary resuscitation (CPR), according to media reports. Police are investigating the possibility of foul play in the case of Brown, who was found unresponsive in the bathtub in her suburban Atlanta home and was placed in a medically induced coma last weekend.
Barak, a documentary producer and Gordon's close friend, claimed that the latter had told her over the phone that Brown's injuries were caused during Gordon's desperate bid to revive the aspiring actress as he waited for paramedics to arrive. Law enforcement sources reportedly claimed that the 21-year-old daughter of Whitney Houston and Bobby Brown had allegedly suffered the injuries before she was found unconscious. Police are also reportedly investigating suspected injuries on Brown's face and mouth.
"Nick told me that the bruises were from his CPR," Barak said, according to Radar Online. "They asked him about injuries in the chest and he told them it was when he was doing the CPR," Barak said, while talking about the police investigation.
Authorities -- investigating a possible domestic abuse -- have not filed any charges in the case. Multiple sources told TMZ that there has been a history of violence in the Brown-Gordon relationship. Brown addressed Gordon as her husband though her father's lawyer has claimed that she was never legally married.
Maxwell Lomas, the man who claimed he spotted an unconscious Brown in her bath tub, is expected to meet with Fulton County prosecutors in relation to the case in the next two days, sources told Radar Online. Earlier, Lomas claimed that Gordon allegedly cleaned up the house to remove blood stains, TMZ reported.
Meanwhile, on Monday, hundreds of people reportedly gathered for a candlelight vigil in the Amphitheater at Riverdale Town Center in suburban Atlanta to honor Brown as there was no progress in her health conditions.
"We are hoping that God will see fit to perform a miracle in her, so that he will get the glory," a member of the Brown family told People magazine.
© Copyright IBTimes 2023. All rights reserved.