Bobbi Kristina Brown Update: Unexplained White Tent, Hearse Outside Hospice Care Raises Concerns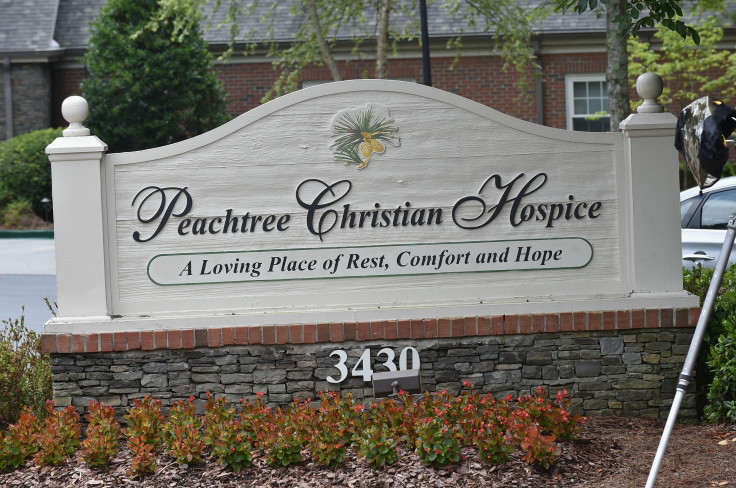 Photos of a white tent erected on Wednesday, and a hearse, outside a hospice care facility where Bobbi Kristina Brown is admitted gave rise to fresh concerns over her health, according to media reports. The 22-year-old daughter of Bobby Brown and the late Whitney Houston was admitted to the Peachtree Christian Hospice three weeks ago after medical treatments failed to revive her.
The hearse arrived at the hospice care minutes after the white tent was set up, according to Daily Mail. A representative for the Atlanta hospice care told Radar Online that "there's been no deaths" at the facility on Wednesday. TMZ reported that the tent may have been set up to prevent photographers from taking pictures.
The Brown and the Houston families have increased security at the hospice care after a photo of the aspiring actress was reportedly leaked and was being shopped around to media outlets for over $100,000. A local police official told Mirror Online that state troopers were guarding Bobbi Kristina's room and the hospice had hired private security as extra precaution around the building.
All her family members -- except Brown -- were barred from visiting Bobbi Kristina after the photo leak. On Wednesday, it was reported that some family members were seen at the facility, however, it is not clear if they were allowed to see Bobbi Kristina.
Whitney Houston's former bodyguard, Ray Watson, and Brown's brother, Tommy, were reportedly seen visiting the hospice care along with other Houston and Brown family members.
Last week, Bobbi Kristina's aunt, Leolah Brown, denied that her family had taken the alleged photo of her niece.
"That picture that was taken of my niece, Bobbi Kristina was taken when NO other Brown was around her," Leolah wrote on her Facebook page. "My brothers KNOW this and we have already determined who we are sure it WAS NOT! And believe me-IT WAS NOT A BROWN! Furthermore it is easy for us to narrow down."
Bobbi Kristina has been fighting for her life since she was found unresponsive in a bathtub at her Atlanta home on Jan. 31. She was moved to the facility after doctors gave up hope of her recovery following months of treatment at the Emory University Hospital followed by a stay at a rehabilitation facility.
© Copyright IBTimes 2023. All rights reserved.