Bobbi Kristina, Whitney Houston's Daughter, Blocked from Identifying Her Dead Body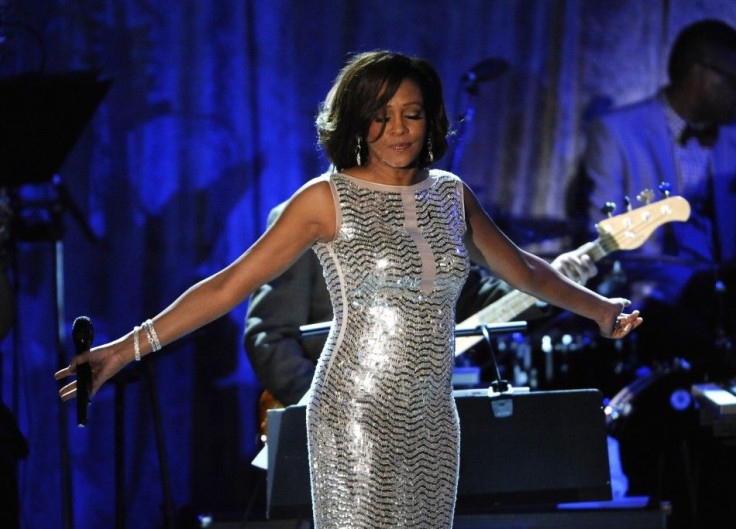 Bobbi Kristina Houston Brown, Whitney Houston's daughter, was blocked from identifying her mother's dead body Saturday.
Bobbi Kristina had a heated argument with police outside the Beverly Hilton hotel room where Houston's body was found Saturday, according to TMZ.
Bobbi Kristina arrived at the hotel and attempted to go into the room several hours after her mother died, TMZ reported, but cops told her no one was being allowed to see the body, leading Kristina to curse, yell, and demand access to her mother's body.
She was not allowed to enter the room, TMZ said, and niether was Houston's cousin Dionne Warwick, who arrived on the scene later and was blocked from entry by police.
However, Houston's body -- which TMZ reported was found in the hotel room bathtub -- was previously identified by friends and other family members. She was found in her hotel room by a member of her entourage, who called 911, and by the time emergency responders arrived she was unable to be resucitated and died where she was found. The singer was pronounced dead at 3:55 p.m. Saturday, TMZ reported.
Police have not yet determined the cause of Houston's death, according to the Los Angeles Times, but an investigation is under way.
Houston died Saturday at the age of 48, ending a life that had seen it all. From the top of the pops to the depths of drug addiction, Houston lived her life to the fullest before her tragic demise.
Bobbi Kristina, Houston's only child (her father was singer Bobby Brown, with whom Whitney Houston had a rocky marriage), was one of the closest people to her, and she will be one of the millions of people to grieve her death in coming days.
© Copyright IBTimes 2023. All rights reserved.