Boeing-Emirates $26 Billion Deal Launches Dubai Air Show Sunday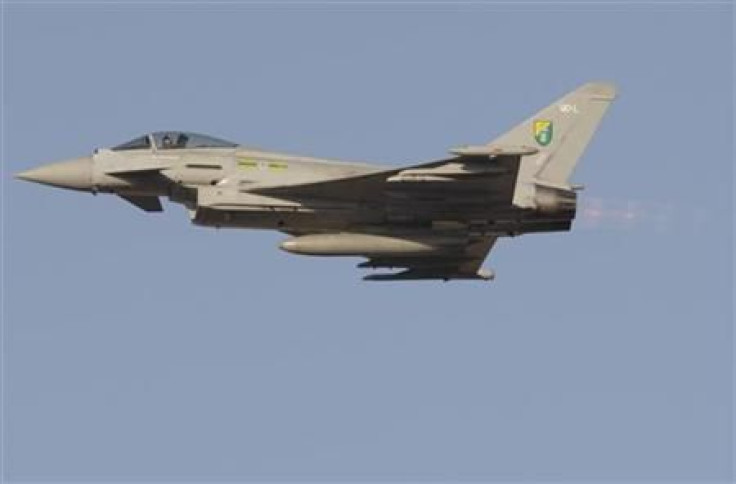 Emirates airline placed a blockbuster order for 50 Boeing 777 jetliners at the Dubai Air Show on Sunday, underscoring the confidence brimming among fast-growing Persian Gulf airlines despite growing fears over the world economy.
Expanding its role as the world's largest operator of the Boeing Co.'s most profitable plane, Emirates said the order was worth $26 billion, including options to buy 20 more aircraft.
Emirates, leader of efforts by Gulf-based carriers to challenge European and Asian carriers by establishing the region as a major East-West hub, had been expected to place an order of between 30 and 50 aircraft.
[The] 777 has served Emirates very well in terms of seat costs ... especially when we see the fuel price is quite high, Emirates Chairman Sheikh Ahmed bin Saeed al Maktoum said at a press conference before signing the deal with Boeing representatives as Dubai's ruler, Sheikh Mohammed bin Rashid Al Maktoum, looked on.
Gulf airlines and lessors are set to splash out a total of over $20 billion on Airbus and Boeing jets at the Nov. 13-17 air show, underscoring the region's role as the industry's chief paymaster amid Europe's worsening sovereign debt crisis.
Emirates said it had adequate financing in place for next year, and planned no new bond issue.
Sheikh Ahmed said the airline would consider a bond sale if needed and if the time was right, adding, There is no push.
Qatar Airways is expected to place a $6.5-billion order for 50 fuel-saving A320neo jets and five A380s from Airbus, and Kuwait lessor Alafco plans to boost a provisional order for 30 Airbus A320neos, industry sources said.
A muted air show two years ago came days before Dubai lurched into its own property and financial crisis in 2009, but the city-state has been recovering after a bailout from neighboring Abu Dhabi.
Demand for passenger aircraft has been remarkably robust, led by rising numbers of middle classes in Asia and the Middle East and a shift of economic power from the West, but some analysts fear a contagion from Europe's spiraling debt crisis.
Nothing goes up forever, but we really believe the demand for airplanes is driven by world [gross domestic product], Boeing Commercial Airplanes CEO Jim Albaugh said on the eve of the show.
It goes up by about one and a half times GDP, and while you have spikes ... the long-term direction is pretty positive.
Eurofighter Challenge
Increasing competition to sell military hardware to Gulf states amid rising tensions over Iran's nuclear activities also dominated the start of the show.
In a blow to France, an $11 billion contest to sell fighters to the United Arab Emirates heated up on the eve of the event when the Eurofighter consortium disclosed it had been asked to present its Typhoon warplane to the country's top military.
A representative of the consortium from Britain, Germany, Italy, and Spain confirmed a report on the briefing in industry publication Flightglobal.com, but declined further comment.
The briefing by UK officials took place last month in response to a request from the UAE, which has held long-running talks with France over a purchase of as many as 60 Dassault-built Rafale fighters.
The move injected unexpected drama into the military side of the Dubai Air Show, which will feature rival flying displays by both jets.
Dassault Aviation CEO Charles Edelstenne shrugged off the assault by the Eurofighter club, which France backed away from in the 1980s to concentrate on developing its own independent successor to the Mirage.
That's very good, I'm happy, he told Reuters, walking briskly among displays of U.S., European, and Russian military hardware.
Asked if he was disappointed about the decision to bring in a potential new bidder, he said, No.
The UAE has been in talks with France since 2008 but discussions have been subjected to occasional disruption and the UAE has also Inquired about the Boeing F/A18 Super Hornet.
French President Nicolas Sarkozy has made it a priority to find a foreign buyer for the multirole Rafale, billed as one of the most effective but also one of the most expensive fighter jets in the world.
Analysts say rising geopolitical tensions surrounding Iran could lead to a spike in defense orders.
(Reporting by Tim Hepher, Praveen Menon, Sitaraman Shankar and Nadia Saleem; Editing by Amran Abocar)
© Copyright Thomson Reuters 2023. All rights reserved.
FOLLOW MORE IBT NEWS ON THE BELOW CHANNELS