'Bold And The Beautiful' Spoilers: Thorne Makes A Surprise Return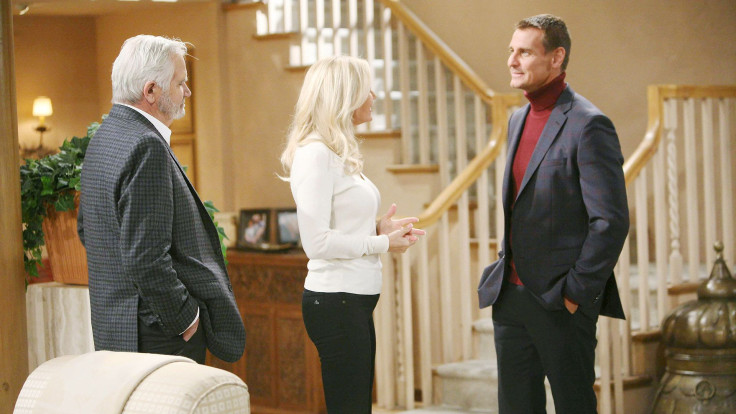 He left Los Angeles to stay in Paris after his daughter's devastating death in 2015, but now, Thorne Forrester is back in town and ready to potentially stir up some trouble for Ridge on the Monday, Nov. 27 episode of "The Bold and the Beautiful."
Thorne (Ingo Rademacher in his debut in the role) has been out of the picture at Forrester, sticking to his role at the International headquarters in Paris for a while on the CBS soap, only returning to town in recent years to tell his daughter, Aly (Ashlyn Pearce) about his then-relationship with Taylor (Hunter Tylo), to bury Aly after her death on the same road where her mother had died, and to protest his father, Eric's (John McCook) wedding to Quinn (Rena Sofer). However, he is now back and ready to possibly make a mark, as he comes to the mansion and surprises his family during Thanksgiving dinner.
However, while everyone else, including Eric and Brooke (Katherine Kelly Lang) will be ecstatic to see him and welcome him home, Ridge (Thorsten Kaye) will be less thrilled, as he stands back and sarcastically greets his younger sibling.
"Welcome home, little brother," he says in a preview clip.
Ridge will immediately believe that Thorne is up to something, hence his unexpected return to L.A., and he could be right, as Thorne has often allowed himself to take a backseat when it comes to the happenings at the family company—though that could now be changing.
Meanwhile, outside of his return, other drama will continue to threaten the happy feelings of the holidays amongst the other members of the family—specifically, Steffy (Jacqueline MacInnes Wood), who is struggling to keep a huge secret from her husband, Liam (Scott Clifton), about where she went and who she was with when she walked out during their big fight a few days prior. As it turned out, she had met up with his father, Bill (Don Diamont), and things got physical between them. Now, she is holding the secret that she slept with his father from her husband, even as the guilt over his then being the one to apologize to them both for things he had done before eats away at her.
"I was really happy that you and your father made up," she says in the clip. "I know that's been really hard for you both."
"The Bold and the Beautiful" airs weekdays at 1:30 p.m. EST on CBS.
© Copyright IBTimes 2023. All rights reserved.