'Bold And The Beautiful' Spoilers: What Will Wyatt Uncover At The Beach House?
Flo was set to expose the truth about Sally's alleged terminal illness to Wyatt when the doctor who aided her in her plan knocked her out, Now, with Wyatt arriving back home at the beach house, Sally and Penny will be forced to work extra hard in order to cover up not only their initial lie but keep an unconscious Flo out of sight on the Tuesday, July 21 episode of "The Bold and the Beautiful."
After Flo (Katrina Bowden) learned the truth about Sally (Courtney Hope) and Dr. Penny Escobar's (Monica Ruiz) scam on the CBS soap, she threatened to tell Wyatt (Darin Brooks) that Sally was faking being terminally ill in a desperate attempt to get him back. As she argued with Sally, Dr. Escobar hit her in the back of the bed, knocking her unconscious as a result. Desperate to keep the truth from Wyatt, who was on his way back to the house, Sally and Penny started to drag her body out of the room to hide her. Wyatt then arrived and appeared shocked by what he saw—now, what he sees will be revealed.
"Wyatt walks into the beach house and is dismayed by what he sees," spoilers reveal.
However, what he might see could be unsettling, it seems that he won't witness the women dragging his girlfriend away. In fact, spoilers also reveal that they will not only successfully get her out of the house, but they will find a way to detain her as they cook up a new plan.
"Sally and Dr. Escobar haul the unconscious Flo to Sally's apartment where they tie her to the radiator," spoilers state.
Of course, keeping Flo tied up will be a temporary way to ensure she can't spoil the plan, but Sally does know she will need a new one, and she will have to work fast to make it a success, because not only will Wyatt start to become suspicious that she isn't dying—he will also start to wonder why and how Flo just went MIA.
"The Bold and the Beautiful" airs weekdays at 1:30 p.m. EDT on CBS.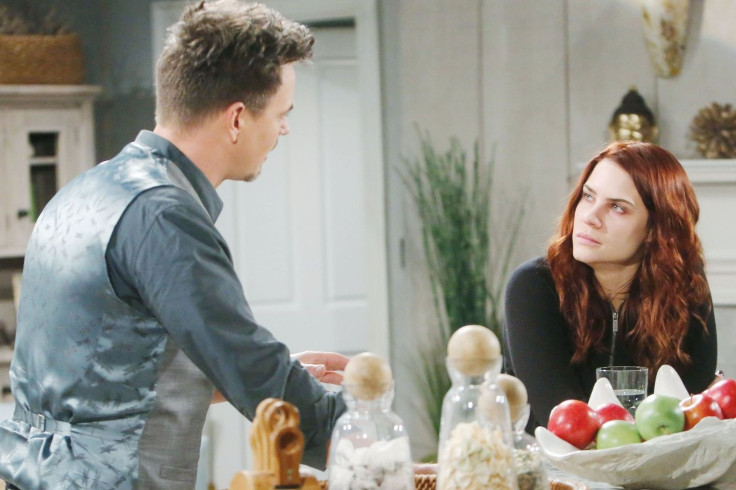 © Copyright IBTimes 2023. All rights reserved.