'Bold And The Beautiful' Spoilers: Will Steffy Refuse To Give Up Beth?
She has finally been informed as well now that the baby she adopted and thought was her daughter to keep is actually Hope's daughter, who she thought was dead. Now, as the truth dawns on her even more, Steffy will fight with Hope over whether or not she has a right to take Beth away from her on the Friday, August 9 episode of "The Bold and the Beautiful."
Steffy (Jacqueline MacInnes Wood) was uneasy when she saw Hope (Annika Noelle) and Liam (Scott Clifton) waiting for her at home and holding onto Beth on the CBS soap, and was horrified as they relayed the story they had learned about Phoebe and the story behind how she came to be in Steffy's care. They then revealed that the other woman in the story who thought her baby was dead was actually Hope—and Phoebe was really Beth.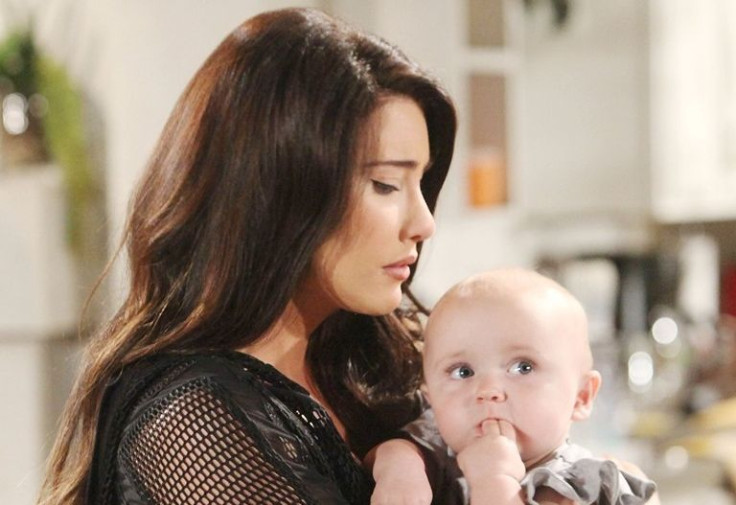 However, Steffy isn't going to let go of the little girl she's been raising for months that easily, and it will result in the two former enemies once again being on opposite sides—as they and their families wind up on opposite sides as they battle over the baby girl and who she should be with.
"The Logans and Forresters become divided as Hope and Steffy argue about the baby," spoilers reveal.
While Hope will have the rightful claim to the baby as her biological mother and didn't willingly give her up for adoption, Steffy may insist that there be a DNA test or some other method used to prove that what she's saying is true.
Regardless, the aftermath of the reveal will have consequences for their former truce that could last for years to come.
"The Bold and the Beautiful" airs weekdays at 1:30 p.m. EDT on CBS.
© Copyright IBTimes 2023. All rights reserved.