'Bones' Season 10 Spoilers: Episode 6 Synopsis Released; What Will Happen In 'The Lost Love in the Foreign Land'? [VIDEO]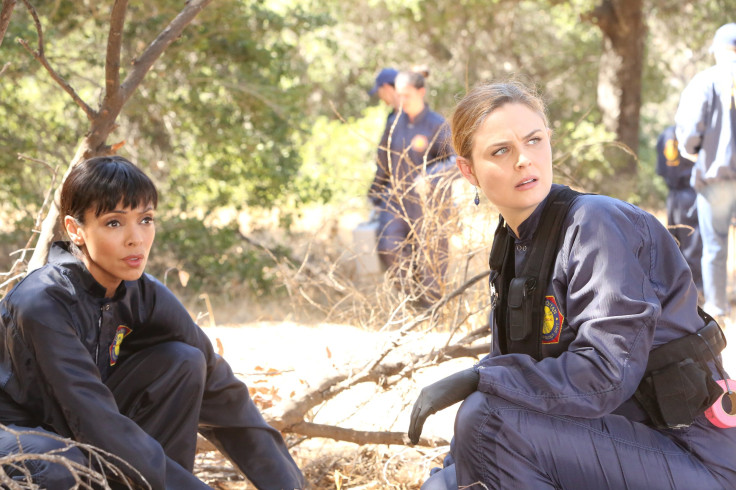 In episode 5 of "Bones" on FOX, Booth (David Boreanaz) and Brennan (Emily Deschanel) had to solve a murder case in which someone on Brennan's team, Dr. Hodgins (T.J. Thyne), was a suspect. However, in episode 6, "The Lost Love in the Foreign Land," someone else on Brennan's team will be causing her trouble for a very different reason.
According to the synopsis for episode 6, Brennan becomes frustrated when Dr. Saroyan (Tamara Taylor) and Arastoo's (Pej Vahdat) relationship (the two are planning to marry) complicates her evaluation of Arastoo's dissertation. Tensions will be high between Brennan and Saroyan.
There will also be a case to solve in episode 6 of "Bones." The synopsis reveals Booth and Brennan will be trying to solve the murder of an immigrant maid who is found dead on the side of the road. Their first suspect will be her employer, played by Phyllis Logan of "Downton Abbey" in a guest-starring role. However, their investigation leads them to uncover a much deeper and darker conspiracy than they imagined, involving a whole network of illegal immigration and human trafficking.
Watch the promo for episode 6 below:
Will Brennan and Saroyan be able to play nice? And will Booth and Brennan have what it takes to solve the case and take down the trafficking ring? Fans will have to tune in next week to find out. "Bones" airs Thursday nights at 8 p.m. ET on FOX.
Are you rooting for Saroyan and Arastoo? Tweet your thoughts to @Ja9GarofaloTV.
© Copyright IBTimes 2023. All rights reserved.