Boot Camp Love Letter Arrives 60 Years Too Late For Couple, Jean and Bob Rodgers [VIDEO]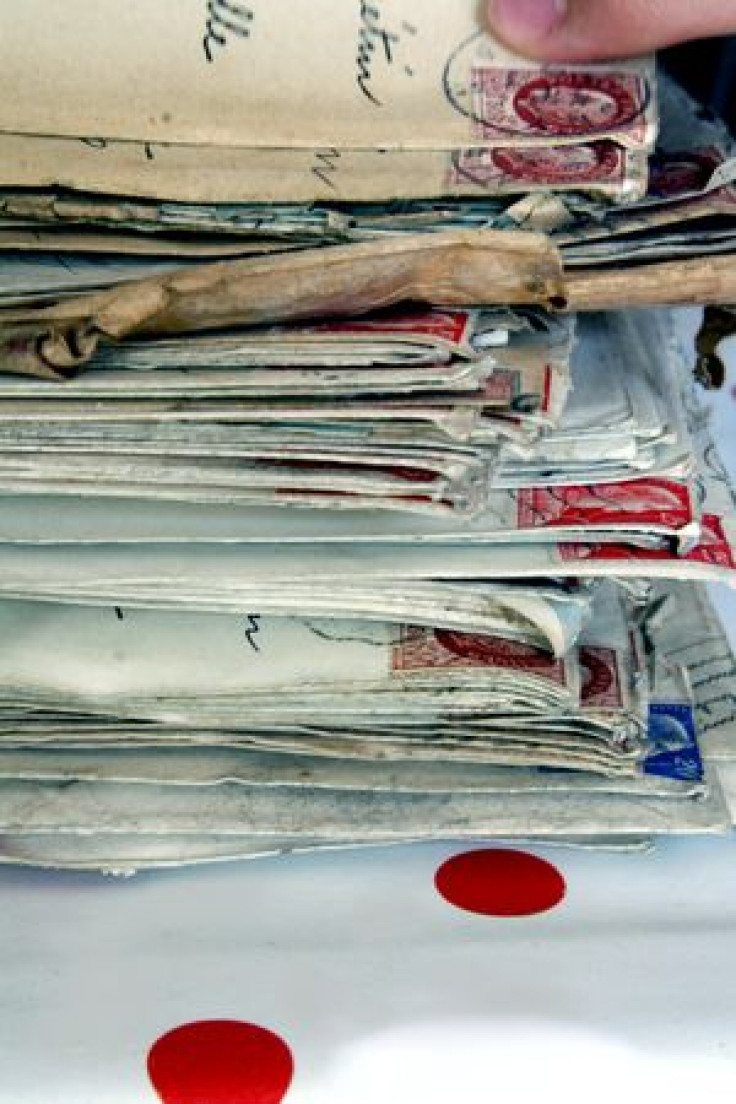 A love letter from 1953 has finally found its way home.
Just like a page out of "The Notebook," Pvt. Bob Rodgers, 79, wrote a letter every day to his love and then new wife, Jean, in Indiana during his time in boot camp in Fort Campbell, Ky.
After nearly 60 years, Rogers was shocked to receive a call from postmaster Connie Tomaszewski in Indiana telling him that his letter written in June 1953 had been found, reported the Associated Press.
"I asked if they had found the remains of the horse and rider and got the letter out of the saddle bag. She just shook her head," said Rogers, who said that his wife, who passed away in 2005 after a long battle with cancer, would have enjoyed the surprise.
The letter, which was hand delivered by Tomaszewski to Rodgers in Michigan, included details on Rodgers' basic training and casual information about his daily routine during boot camp.
"She'd have gotten a kick out of that," Rodgers said. "There's hardly a night goes by that I don't wake up and think she's with me. We were very happy together. We had a good life," he said.
A spokewoman for the Greater Indiana District of the U.S. Post Service, Mary Dando, said letters like Rodgers are sometimes sold to collectors at flea markets but do sometimes end up back in the mail. Tomaszewski said the letter could have remained in Kentucky all these years.
"There are a million possibilities. ... The important part of it is it did get delivered," Tomaszewski said.
Rodgers said he is planning on framing and hanging the miracle letter in his bedroom.
Soldier's love letter delivered after 60 years
© Copyright IBTimes 2023. All rights reserved.