'Boruto: Naruto Next Generations' Chapter 51 Spoilers: Naruto And Company Struggle To Defeat Isshiki
KEY POINTS
Boruto, Naruto and Sasuke continue to struggle against Isshiki
Amado tells Shikamaru about the God Tree and chakra fruits
"Boruto: Naruto Next Generations" Chapter 51 is set to release Tuesday
Boruto confronts Isshiki Otsutsuki as the villain continues to be a major threat for Naruto and the others in "Boruto: Naruto Next Generations" Chapter 51.
Twitter user Abdul Zoldyck shared the summary of "Boruto: Naruto Next Generations" Chapter 51 and credited Nitebaron for translation. The spoilers suggest the new chapter is expected to pick things from where Chapter 50 concludes.
Boruto announces that Isshiki cannot kill him. Boruto recalls his fight against Boro and how the latter mentioned about a plan that would require both Kawaki and Boruto.
In "Boruto: Naruto Next Generations" Chapter 51, Amado tells Shikamaru that to grow the God Tree and harvest the chakra fruit, they need to sacrifice an Ohtsutsuki to the Ten-Tails.
Isshiki is irritated as Boruto knows his weakness. Isshiki ridicules him and Team 7, but Boruto tells him he should not underestimate Konohagakure's genin.
Sasuke goes on to confront Isshiki and asks why he needs Kawaki in his plan. Ishhiki reveals it makes no difference as they are not powerful enough to stop him.
Boruto tries to threaten Isshiki by warning him that he can kill himself and derail his plan. Sasuke wants Boruto to run away as threatening the villain is pointless. Sasuke fears that they are no match against Isshiki in this battle.
In "Boruto: Naruto Next Generations" Chapter 51, Naruto is likely to unlock his new power mode and it can prove to be game-changing.
In the previous chapter, Naruto and Sasuke follow Boruto in the portal. Boruto explains that Ohtsutsuki can easily whisk away a person to another dimension. He adds that he is able to move through dimensions using Karma.
Isshiki interrupts them by launching an attack and grabs Boruto. Isshiki identifies Boruto as Momoshiki's vessel and he wants to know his power levels. The chapter showcases the battle between Boruto, Sasuke, Naruto and Isshiki.
"Boruto: Naruto Next Generations" Chapter 51 is scheduled to release Tuesday. The digital copy of the manga chapter will be out on Manga Plus and Viz.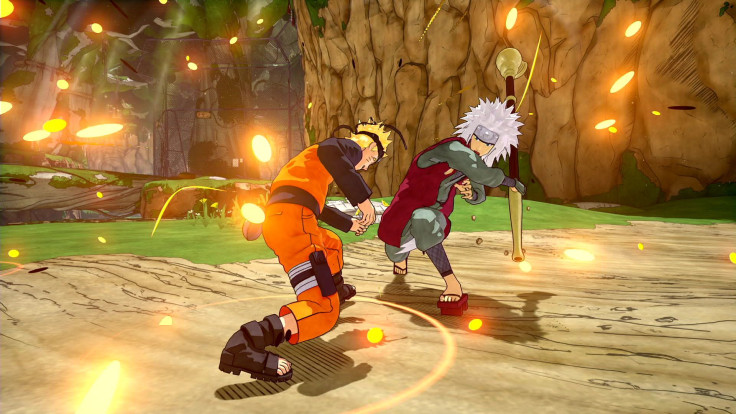 © Copyright IBTimes 2023. All rights reserved.