'Boruto: Naruto Next Generations' Chapter 63 Preview, Release Date: Boruto, Kawaki Vs Code [Spoilers]
KEY POINTS
Boruto and Kawaki team up against Code
The chapter will be out on Manga Plus and Viz
"Boruto: Naruto Next Generations" Chapter 63 is releasing on Oct. 20
Kawaki is not alone in his fight against the remaining Kara members. In "Boruto: Naruto Next Generations" Chapter 63, Kawaki teams up with his brother from the Hidden Leaf Village and takes on Code.
Twitter user Abdul Zoldyck has shared the preview of "Boruto: Naruto Next Generations" Chapter 63. The small preview talks about Boruto's arrival. But it remains to be seen if Boruto can control Kawaki who is going through emotional turmoil.
"A brother who rushed in during the predicament - can he impede the emotionally agitated enemy - Code?" read the preview of Chapter 63.
In Chapter 62 of "Boruto: Naruto Next Generations," Boruto figured Kawaki escaped from the village. He asked Nishi, who had been monitoring Boruto and Kawaki's chakra, if he had slackened off.
Boruto told Nishi that Kawaki was already out of the village. However, Nishi rubbished Boruto's claims. Elsewhere, Eida was guiding Code toward Kawaki's location. Code was excited to meet Kawaki after a long time.
In "Boruto: Naruto Next Generations" Chapter 62, Boruto rushed to Naruto and informed him about Kawaki's disappearance.
He told the Seventh Hokage about Kawaki erasing his chakra so that the sensory unit could not track him.
Naruto instructed Nishi to widen his range and check again. He also asked him to seek help from other members of the unit.
Finally, Kawaki and Code bumped into each other. Elsewhere, Shikamaru and Amado found out about Kawaki running off. Naruto apologized and admitted it was his fault that Kawaki slipped out right under his nose.
Boruto wanted to help Naruto and the others. But Naruto asked him to stay back while they find a way to bring Kawaki back to the village.
However, Boruto vowed to go after Kawaki. In the meantime, Kawaki attacked Code but the latter was not pleased by his violent greeting.
Toward the end of the chapter, Code informed Kawaki that he was not willing to kill him because Eida wanted him alive.
"Boruto: Naruto Next Generations" Chapter 63 is scheduled for release on Oct. 20. The digital version of the chapter will be available on Manga Plus and Viz.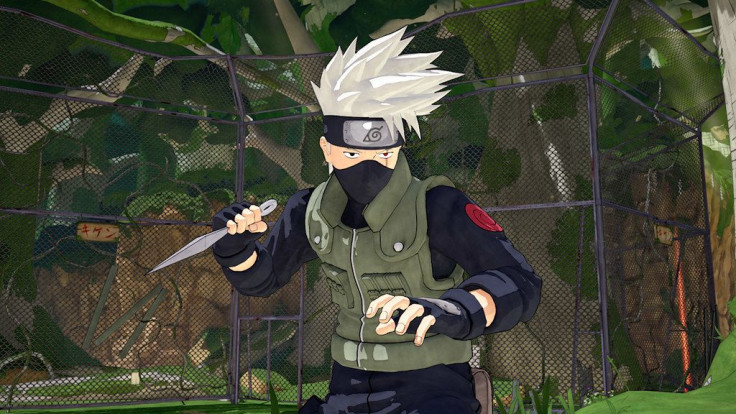 © Copyright IBTimes 2023. All rights reserved.
FOLLOW MORE IBT NEWS ON THE BELOW CHANNELS