'Boruto: Naruto Next Generations' Episode 173 Spoilers: Mugino And Konohamaru Acquire Secret Intel
KEY POINTS
The Feudal Lord of the Land of Valleys inspect Victor's medical equipment company
Konohamaru and Mugino plan to gather secret information
"Boruto: Naruto Next Generations" Episode 173 is scheduled to air Sunday
After a light-weight episode, the anime is set to focus on Victor's organization as Konohamaru and Mugino vow to expose Victor's evil deeds. "Boruto: Naruto Next Generations" Episode 173 will take the duo into the depths of Victor's medical equipment company.
The official preview trailer for "Boruto: Naruto Next Generations" Episode 173, teases Mugino and Konohamaru figuring out a way to take advantage of the Feudal Lord's inspection.
It is likely that Konohamaru will impersonate the Feudal Lord and enter the secret cellar inside the facility.
In "Boruto: Naruto Next Generations" Episode 172, Victor reveals that the Feudal Lord of the Land of Valleys is arriving for an inspection.
"Boruto: Naruto Next Generations" Episode 173's preview trailer also shows Boruto and Sarada heading out to meet Mia and return Anato's ring.
During Team 7's last encounter against Anato, who transformed into a monster, Boruto was able to get his hands on Anato's ring. Will Boruto and Sarada bump into Konohamaru and Mugino in the upcoming episode?
The preview trailer also shares a glimpse of Orochimaru in his lab and fans might get to see Mitsuki in action in the new episode. Orochimaru informs Team 5's Iwabee, Metal and Denki that Mitsuki is doing well. Moreover, Orochimaru is happy that Mitsuki has friends beyond Team 7.
Mitsuki sustained severe injuries during Team 7's battle against the formidable enemy named Deepa. Fans are expecting Boruto and Sarada to reunite with Mitsuki and take on Deepa again in the forthcoming episodes of the Kara Actuation arc.
The last episode revolves around Team 5's mission to get Orochimaru's autograph for a boy named Nattou, who is recovering in the Leaf Hospital.
The cast of the anime includes Yuuko Sanpei as Boruto Uzumaki, Noriaki Sugiyama as Sasuke Uchiha, Kokoro Kikuchi as Sarada Uchiha, Ryuuichi Kijima as Mitsuki, Junko Takeuchi as Naruto Uzumaki, Akira Ishida as Gaara, Chiharu Sawashiro as Hiruga, Hidenori Takahashi as Konohamaru Sarutobi, Shoutarou Morikubo as Shikamaru Nara, Kunihiro Kawamoto as Omoi, Nana Mizuki as Hinata Hyuuga and Tetsuya Kakihara as Deepa.
"Boruto: Naruto Next Generations" Episode 173 is scheduled to air Sunday, 3.30 a.m. ET. The episodes are streaming on Crunchyroll.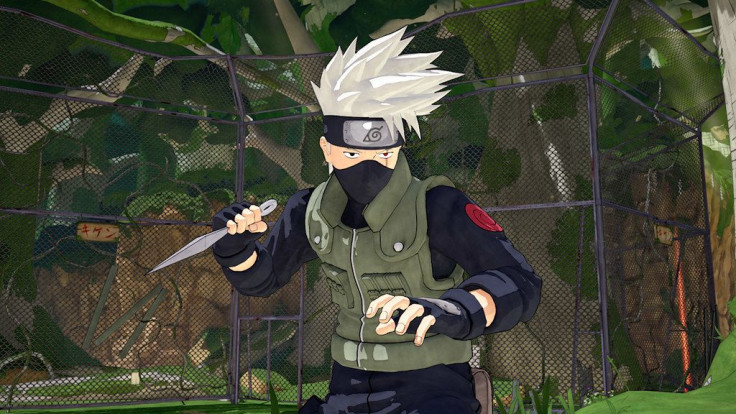 © Copyright IBTimes 2023. All rights reserved.