'Boruto: Naruto Next Generations' Episode 189 Live Stream Details: How To Watch Online, With Spoilers
KEY POINTS
Garo wants to take Kawaki back to Kara
Kawaki will fight back and try to defeat the opponent
"Boruto: Naruto Next Generations" Episode 189 is airing Sunday
The mystery of the Vessel will unravel in "Boruto: Naruto Next Generations" Episode 189 after the arrival of a villain named Garo. The new episode is called "Resonance."
In the upcoming episode, Boruto and company discover Kawaki is the Vessel and Garo has been tasked to bring it back to Jigen.
Garo is a Kara Outer and he challenges Kawaki for a battle in "Boruto: Naruto Next Generations" Episode 189. In the episode, Kawaki and Garo engage in a fierce battle while Boruto, Sasuke, Mitsuki, Konohamaru, and Katasuke stand as mere spectators.
Garo turns out to be quite powerful and like Ao, his body is also embedded with several Scientific Ninja Tools. Kawaki is able to transform his arm into different shapes and attack using his modified arm.
The battle goes on for a while taking a massive toll on Kawaki, who by this time is getting exhausted.
Meanwhile, Boruto wants to help Kawaki but Konohamaru believes the situation has gotten way too complicated. He wants Team 7 to stay away from the ongoing battle between Kawaki and Garo. He doesn't want Boruto to do something they will regret later.
Boruto fears Garo will defeat Kawaki and abduct him. Konohamaru states this mission level has increased to an S-rank and they need to stand down for backup or further instructions from Hidden Leaf.
It remains to be seen if Boruto will ignore his big brother's instructions and attempt to save Kawaki from Garo.
Fans can watch "Boruto: Naruto Next Generations" Episode 189 on Crunchyroll. The episode will live stream in Japanese with English subtitles Sunday.
The cast of the anime includes Yuuko Sanpei as Boruto Uzumaki, Noriaki Sugiyama as Sasuke Uchiha, Kokoro Kikuchi as Sarada Uchiha, Ryuuichi Kijima as Mitsuki, Junko Takeuchi as Naruto Uzumaki, Chiharu Sawashiro as Hiruga, Hidenori Takahashi as Konohamaru Sarutobi, Shoutarou Morikubo as Shikamaru Nara, Kunihiro Kawamoto as Omoi, Nana Mizuki as Hinata Hyuuga, Tetsuya Kakihara as Deepa, Yūichi Nakamura as Koji Kashin, Yūma Uchida as Kawaki, Houko Kuwashima as Delta, Kenta Miyake as Boro, Akio Ohtsuka as Amado, Junta Terashima as Code and Kenjiro Tsuda as Jigen.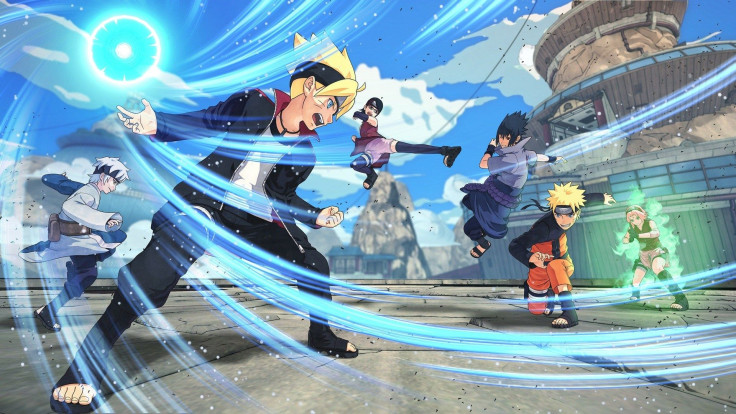 © Copyright IBTimes 2023. All rights reserved.