'Boruto: Naruto Next Generations' Episode 204 Spoilers: Naruto, Sasuke Take On Jigen
KEY POINTS
Naruto's kidnapping shocks Sarada and Kawaki
Boruto and Mitsuki rush to Uzumaki household
"Boruto: Naruto Next Generations" Episode 204 is releasing Sunday
Naruto fulfills his duty as the Seventh Hokage of Konohagakure. He prevents Jigen from taking back Kawaki. But this comes at a heavy price. "Boruto: Naruto Next Generations" Episode 204 will showcase Naruto and Sasuke's battle against Kara's boss – Jigen.
The official preview trailer for "Boruto: Naruto Next Generations" Episode 204, titled "He's Bad News," is out hinting at Naruto and Sasuke engaging in a fierce fight against Jigen in another dimension.
The trailer teases that the episode is likely going to pick things up from where Episode 203 concluded. Jigen tells Naruto and Sasuke that they could have escaped fighting this pointless battle.
However, Sasuke is ready for the battle and he believes they can crush Jigen in his own dimension.
The scene changes to Sarada dropping by at the Uzumaki household only to learn about Naruto's kidnapping from Kawaki. Meanwhile, Boruto and Mitsuki rush back to check on Kawaki after Boruto's Karma marking starts spreading.
Boruto knows his Karma resonates with Kawaki's and it is likely the latter is in trouble.
With Naruto gone, it will be interesting to see how Boruto, Sarada, Mitsuki and Kawaki bring him back from the other dimension.
Twitter user Abdul Zoldyck shared the preview spoilers of "Boruto: Naruto Next Generations" Episode 204.
"Konoha's strongest tag team vs Jigen – outbreak of war!! Jigen attacks Konoha in order to take Kawaki back. Naruto is taken away to another dimension, but then Sasuke appears, and the battle starts!! The outcome of this fierce battle is…?!" read the preview of Episode 204.
The cast of the anime includes Yuuko Sanpei as Boruto Uzumaki, Noriaki Sugiyama as Sasuke Uchiha, Kokoro Kikuchi as Sarada Uchiha, Ryuuichi Kijima as Mitsuki, Junko Takeuchi as Naruto Uzumaki, Chiharu Sawashiro as Hiruga, Hidenori Takahashi as Konohamaru Sarutobi, Shoutarou Morikubo as Shikamaru Nara, Kunihiro Kawamoto as Omoi, Nana Mizuki as Hinata Hyuuga, Tetsuya Kakihara as Deepa, Yūichi Nakamura as Koji Kashin, Yūma Uchida as Kawaki, Houko Kuwashima as Delta, Kenta Miyake as Boro, Akio Ohtsuka as Amado, Junta Terashima as Code and Kenjiro Tsuda as Jigen.
"Boruto: Naruto Next Generations" Episode 204 is scheduled to air Sunday. Crunchyroll is streaming the episodes.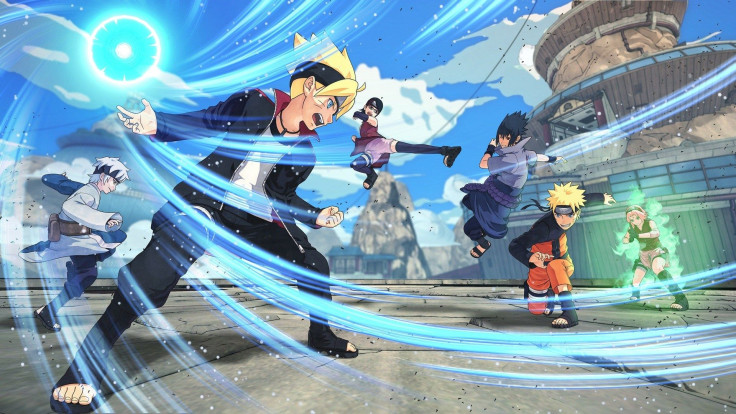 © Copyright IBTimes 2023. All rights reserved.