'Boruto: Naruto Next Generations' Episode 224 Live Stream: How To Watch Online [Spoilers]
KEY POINTS
Iwabee and Wasabi are the second set of participants
"Boruto: Naruto Next Generations" Episode 224 is releasing Sunday
The episode will stream on Crunchyroll, Apple TV and Hulu
Yuino Iwabee and Izuno Wasabi are ready for their battle which is the second match in the final tests of the chunin exams. Both the fighters are filled with the spirit to win and become the next chunin.
The official synopsis of "Boruto: Naruto Next Generations" Episode 224 is out on TV Tokyo. Both Iwabee and Wasabi have frequent fights with each other.
However, Iwabee appears nervous because of Wasabi's demeanor. Interestingly, Wasabi looks quite lively before the battle. However, deep down he is quite scared because of the poor track record of his Izuno clan.
Since he is representing the Izunos, he is shouldering a big responsibility to bring home a victory this time. Crushed under the pressure, Wasabi sets limits on her abilities and appears to have given up. When Iwabee witnesses Wasabi in this terrible state, he gets angry.
In Episode 223, the first match of the final round began. Inojin was up against Houki who had been participating in several Anbu missions.
Elsewhere, Boruto and Mitsuki were following certain mysterious people who were spotted wandering inside the village.
"The final round of the exams has finally begun. The first match is Inojin versus Houki. Houki's team has been participating in the Anbu Black Ops missions. Because of that, their abilities are unknown. Meanwhile, Boruto and Mitsuki notice some suspicious people while on their way to the exam site and decide to go after them instead," read the official synopsis of Episode 223, according to Crunchyroll.
The cast of the anime includes Yuuko Sanpei as Boruto Uzumaki, Noriaki Sugiyama as Sasuke Uchiha, Kokoro Kikuchi as Sarada Uchiha, Ryuuichi Kijima as Mitsuki, Junko Takeuchi as Naruto Uzumaki, Chiharu Sawashiro as Hiruga, Hidenori Takahashi as Konohamaru Sarutobi, Shoutarou Morikubo as Shikamaru Nara, Kunihiro Kawamoto as Omoi, Nana Mizuki as Hinata Hyuuga, Tetsuya Kakihara as Deepa, Yūichi Nakamura as Koji Kashin, Yūma Uchida as Kawaki, Houko Kuwashima as Delta, Kenta Miyake as Boro, Akio Ohtsuka as Amado, Junta Terashima as Code and Kenjiro Tsuda as Jigen.
Fans can watch "Boruto: Naruto Next Generations" Episode 224 online Sunday. The episode will stream on Apple TV, Crunchyroll and Hulu.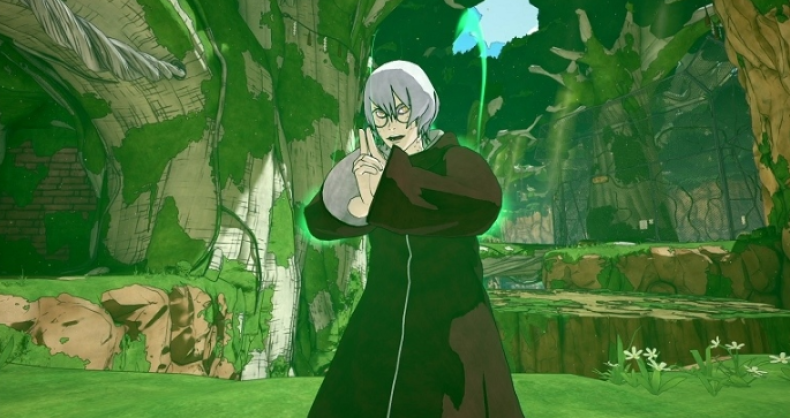 © Copyright IBTimes 2022. All rights reserved.