'Boruto: Naruto Next Generations' Episode 226 Live Stream Details: How To Watch Online [Spoilers]
KEY POINTS
Tsubaki and Denki are ready for their match
"Boruto: Naruto Next Generations" Episode 226 is airing Sunday
The episode will stream on Crunchyroll, Hulu and Apple TV
The individual combat rounds are underway. The winners of this final round are announced one after another. "Boruto: Naruto Next Generations" Episode 226 is set to showcase another interesting match between a ninja and a Scientific Ninja Tools user.
The official synopsis of "Boruto: Naruto Next Generations" Episode 226 is out on TV Tokyo. Apart from the ongoing matches, a parallel storyline in the current arc shows Boruto and Mitsuki going after certain suspicious people who are lurking around the Hidden Leaf Village.
With Boruto and Mitsuki not at the venue, Sarada is getting anxious because if they don't arrive on time, they might get disqualified and will not get a chance to become a chunin.
The next battle is between Kurogane Tsubaki and Kaminarimon Denki. Both these fighters come from different schools. Tsubaki is from the school of ninjas, while Denki has developed his Scientific Ninja Tools and will be using them in this battle.
It will be interesting to see a samurai going up against someone loaded with Scientific Ninja Tools.
In the last episode, Cho-Cho and Sarada fought against each other for the final round. Kawaki, who was invited by the Seventh Hokage, was in the audience to see Sarada's fight.
"The match between Sarada and Cho-Cho begins. Kawaki has been invited by Naruto to observe, as well as Shinki and others who have come from the Hidden Sand Village. Who will emerge victorious in a battle between best friends?!" read the synopsis of Episode 225, according to Crunchyroll.
The cast of the anime includes Yuuko Sanpei as Boruto Uzumaki, Noriaki Sugiyama as Sasuke Uchiha, Kokoro Kikuchi as Sarada Uchiha, Ryuuichi Kijima as Mitsuki, Junko Takeuchi as Naruto Uzumaki, Chiharu Sawashiro as Hiruga, Hidenori Takahashi as Konohamaru Sarutobi, Shoutarou Morikubo as Shikamaru Nara, Kunihiro Kawamoto as Omoi, Nana Mizuki as Hinata Hyuuga, Tetsuya Kakihara as Deepa, Yūichi Nakamura as Koji Kashin, Yūma Uchida as Kawaki, Houko Kuwashima as Delta, Kenta Miyake as Boro, Akio Ohtsuka as Amado, Junta Terashima as Code and Kenjiro Tsuda as Jigen.
Fans can watch "Boruto: Naruto Next Generations" Episode 226 online Sunday. The episode will stream on Apple TV, Crunchyroll and Hulu.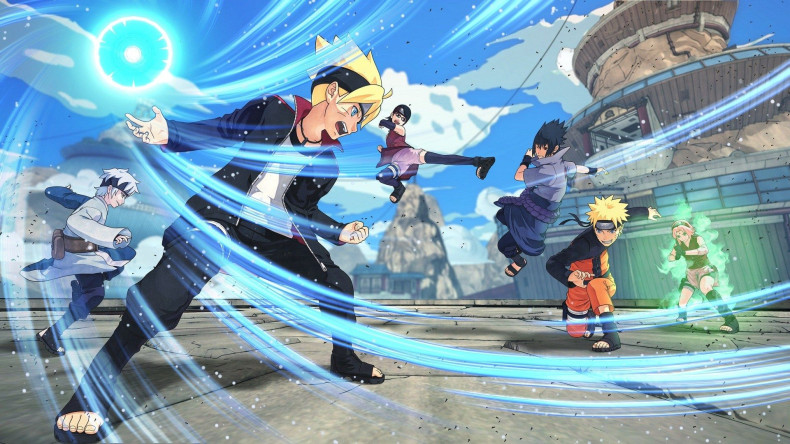 © Copyright IBTimes 2022. All rights reserved.